Sir Speedy offers everything you want in a creative resource: the strength and reliability of a national network with personalized service at the local level. The best of both worlds, all the way around.
A superior resource for all your communication needs.
For more than 50 years, companies have relied on Sir Speedy for all their marketing and business communication needs. Your neighborhood is our neighborhood. We're here for you. Our reputation as an industry leader comes from our ongoing commitment to state-of-the-art technology and the exploration of emerging trends, allowing our customers to benefit from the latest advancements.
It's so easy to rely on us:
We provide nearly every capability you might require, and that list expands continually as we offer exciting new products and technology designed to help your business grow.
Our focus on industry best practices means our production quality is high and turnaround time is fast.
At Sir Speedy, we take the time to get to know you and your business.
Even if you're not ready to kick-start your project but have questions about how to best approach it, give us a call. We enjoy getting involved early on to ensure you have the best possible guidance to achieve success.
View our full-service capabilities
Sir Speedy Largo
12509 Ulmerton Road
Largo, FL 33774
Business Hours
Mon - Fri 8:00 AM - 5:00 PM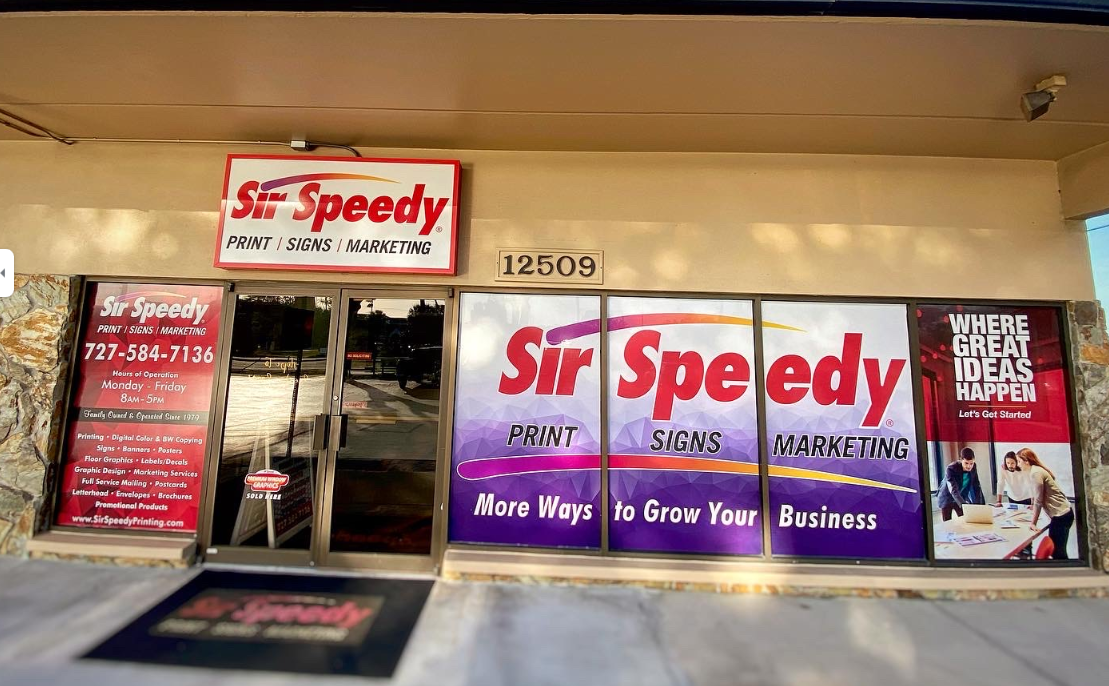 I had a very good experience with my Printing job. Extremely nice, fast and very professional. I would highly recommend their services
I can't thank Sir Speedy enough for the incredible work they've done over the last year. I've been using them to print signs, flyers, tablecloths and much more for several of my businesses! Their insight and professional advice has really helped increase my creative portfolio and their customer service is unmatched — they always go above and beyond to make sure deadlines are met and the projects are exactly what we need! No matter if you're working with Julia, Adam, or any member of the team, they always seem to have make us feel like our projects are top priority and they work to make sure everything looks perfect before going to print. I highly recommend Sir Speedy to anyone looking to improve your company's print/marketing opportunities!
Amazing customer service!!! I called Sir Speedy in a frantic panic and spoke to a nice gentleman named Jim. He listened as I told him of our dilemma ~ we needed 145 manuals (200 pages each) printed THAT DAY. Jim didn't hang up on me, so that was a bonus! Instead, Jim said they could do my job and have it completely done by closing time. Crazy fast service! Everyone we dealt with there ~ Jim, Patti, Julia & Jeremy were super nice and helpful. Even though they were super busy that day, and I knew that I had increased their work load by a lot, they didn't make me feel like a nuisance. Instead, they treated me with professionalism, kindness, and appreciation. We highly, highly, highly recommend this top-notch printing shop. Great location on Ulmerton Road. Clean, professional shop with fantastic staff. Sir Speedy is our 'go-to' print shop from now on!
Julia and Adam were great to work with for my husband's business card order. This location has always delivered great quality, highly recommend.
Super nice and reliable people. Reasonably priced as well.
Julia us amazing! Great print work! Thanks!
We are a start-up company and Adam, Julia and Joseph were all great! We will definitely use them for all of our advertising and promotional products going forward!!!
Julie @ Sir Speedy is awesome. I am a small business owner and I was looking for someone to help me with my advertising. Julie and I sat down discussed what I was looking for, came up with a plan, and put that plan into action. Julie helped my company with t-shirts for my crew and lettering fof one of my fleet trucks. The trucks and shirts came out beautiful. Very happy with the end result. I would highly recommend Julie and Sir Speedy if you need either of the above or for any of your printing needs.
Join our team
Choose a career with Sir Speedy where people, purpose, and passion drive our growth.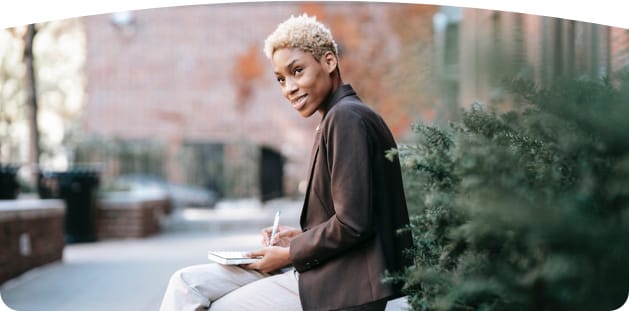 STAY UPDATED
Our newsletter is a great way to get insider information with the latest updates.