Everything You Need
That's our mission. To provide the wide range of communications and marketing capabilities that assist you in running your business. We are passionate about delivering quality products and providing you with the best possible service. This means we are well versed in the latest technologies. Handle projects large and small, simple to complex, and take you from idea to final execution quickly and efficiently. If you have a lot to do with little time to waste, let us take care of it. Enjoy the ease and confidence of working with a local resource that's part of a nationwide network—Sir Speedy.
Show-Stopping Quality
WeDo beautiful. Elevate your business marketing with a creative partner who has been turning ordinary into extraordinary for more than 50 years. We're known for producing exceptional quality – polished and professional materials that make your brand shine. For superior print, signs and marketing, we're your go-to, one-stop resource.
Creative Solutions
WeDo smart. Bring us your challenges, and we'll work with you to solve them with our extensive spectrum of products and services. We understand business life is filled with everything from finding new customers and keeping the ones you've got, to implementing new technologies. Let's meet and get those creative juices flowing!
Out-of-the-Box Ideas
WeDo inventive. Fresh thinking is a competitive advantage in a crowded marketplace, so when you need a resource who can produce something inspiring, look to your local Sir Speedy. We're up on the latest marketing trends and innovations, collaborating with you to explore exciting new ways of achieving your business objectives.
Lean On Us
The marketplace is demanding, so it's nice to know you've got someone in your corner and in your neighborhood – Sir Speedy. We care about your success, and as a member of the business community, we're here to help you grow and thrive. Share your dreams and goals with us knowing we work with customers from nearly every industry. Our breadth and depth of knowledge streamlines workflow, getting you to the finish line faster. So, lean on what WeDo so you can do what you do best.
Sir Speedy Boston 81010
98 North Washington Street
Boston, MA 02114
Business Hours
Office Hours By Appointment:
Monday - Thursday 9:30 AM - 4:00 PM
Friday 9:30 AM -3:00 PM
Production hours run based upon work load. Scheduled jobs can be run after hours and weekends upon request.

*This location is a production shop and does not accomodate single print or copy orders.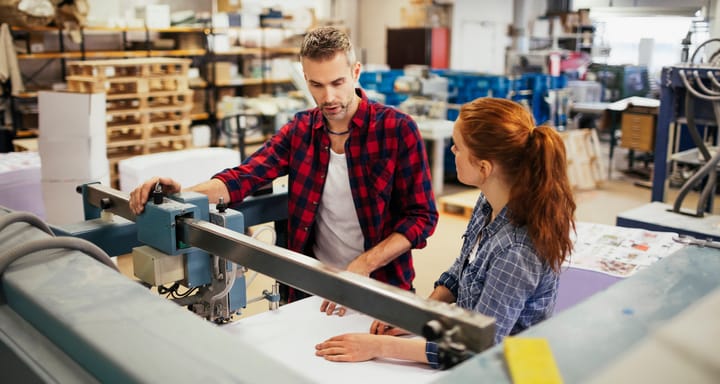 Kendra and Matt are the best!! Seriously, I can't express how great they are to work with! They are so fast, accommodating, and help out whenever they can. I highly recommend using them for all your printing needs!
We use Sir Speedy for all of our printing, boxes, collateral, labels, stickers and design work at NIPYATA! Matt, Rafe and Kendra are super fun and are always fast and detail oriented. Thank you for all of your amazing service. They make our lives so much easier when we are in a time crunch.
Matthew and Kendra are outstanding! They truly understand what customer service means and it results in great work. Their expertise in printing, paper, and settings is beyond question! They met with me several times, evaluated several files, and did multiple test prints so that I was completely satisfied with my print job. As a small business owner, this type of service helps make my business better. I can't recommend Sir Speedy Boston enough.
I walked into Sir Speedy to finish a small print project and was so pleasantly surprised with the service and quality! Matt was super helpful and went out of his way to make everything perfect. I will definitely be coming back and recommending Sir Speedy thanks to Matt's hospitalble nature and friendliness!! Thank you!!
Marketing AVID Technical Resources
We brought some business printing over to Sir Speedy Boston on 1 Milk Street. We needed some Digital Printing on a tight turnaround. They did an excellent job making sure we got a product back quickly and that it was exactly what we wanted. Really exemplary customer service!
Thank You Sir Speedy for a stellar job! We are so pleased with the annual reports you printed for us. This process dragged on longer than we expected, and your attention and professionalism throughout it all were very much appreciated. The finished product was exactly what I envisioned, and we couldn't be more pleased.