Shops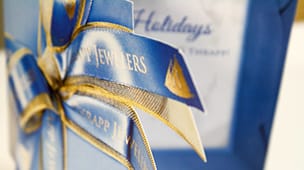 HOLIDAY GREETINGS
Help your business relationships prosper during the holiday season with the right greeting card. Choose from hundreds of designs to find the one that best represents your company.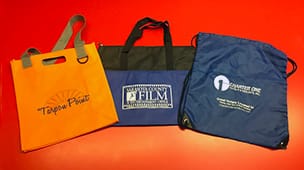 PROMOTIONAL PRODUCTS
Choose from our wide variety of promotional products to find the perfect item for your next corporate event or trade show.
Sir Speedy Mineola
250 Jericho Turnpike
Mineola, NY 11501
Business Hours
Mon - Thurs 9:00 AM - 5:00 PM
Fri 9:00 AM - 4:00 PM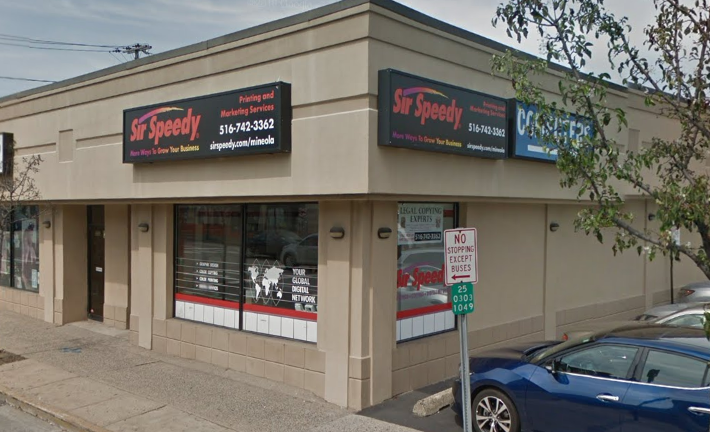 I am an admin asst at a law firm and regularly use Sir Speedy in Mineola for our printing needs. The employees are always helpful, efficient, and produce quality materials for our business at reasonable prices. Highly recommend!
I've been working with Sirspeedy in Mineola with Mike and Brett for about 8 years now. I've used other printers but I promise you we have never had a printer that was as dedicated to quality assurance, speed, and customer service as these guys. We know we can rely on them- for anything. Need something rushed? No problem. Need something adjusted? Totally fine. Brainstorming ideas for execution? They're all over it. They're completely knowledgeable in all facets of this business and it's because of that they know how to take care of us with the quickest turnaround times, ease of ordering, competitive pricing- you name it. I honestly don't know what I would do if I lost this relationship, nor would our business. We have a lot of last minute emergency requests and these guys aren't scared of that at all. I can't think of an instance they didn't get the job done- no matter how ridiculous it might be. As I like to tell them- they keep us moving. If you need a printer to handle a job big OR small, these are the guys that you need.
SirSpeedy is our go to printer for marketing materials. They are extremely fast in both response times and general turn around time for print jobs. Payment is as simple as can be via their website. Additionally, their pricing is unmatched. 10/10 recommend.
The prints are great, Michael to care of us... price was excellent, Michael did a awesome job, we really appreciate...
I reached out to a few different printing companies for my daughter's baby announcement and Michael at sir speedy in Mineola responded within 10 minutes. They were so efficient and had my cards ready the next day. They came out great. I would definitely recommend!
Excellent customer service, low price, great quality!
Have worked with Sir Speedy Mineola a few times on behalf of the Junior League of Long Island and cannot recommend them more. They are very knowledgeable and helpful in determining best size, layout and materials for each project. The quality is amazing each time. They truly live up to the "speedy" name for both responses and printing. Plus, they do so with true kindness. Always a pleasure to work with them. Don't hesitate to go to them with any and all projects.
Great quality and service when ordering our brochures. Will be using them in the future!
Printed school concert programs. Excellent, clean quality, Quick turn around. Super helpful and cooperative with layout.
Best place ever! I lost my little dog and we were trying to make some prints to find her. I found this place through the internet and called to get the copies printed and the person that helped me was so nice. He gave me free prints and was very nice to me. I am not sure about his name but what a nice guy. The prints are super clear, not like other places that the pictures look dark and the paper is very nice and got them done exactly on time. He made my day after feeling so sad about my dog. Recommend this place. 10 out of 10
Our home improvement company, Wendel Home Center has been using Sir Speedy for the past seven years and I highly recommend their services! Brett and Michael are extremely responsive, prompt, professional, creative and provide excellent customer service for all our printing, signs, banners, forms, direct mail postcards, invitations and more. You'll be happy you tried them!
Sir Speedy is the best! For nearly 10 years now, I've been going there for all my printing needs. They are always fast, professional, and fair with pricing. I really wouldn't go anywhere else. I don't live in the area anymore, and I still call or email them to order new business cards or letter heads. They always deliver on time with the same quality. Do not try one of the online sites, they are terrible and take forever and always mess up the first time (like vsit aprint)
Sir Speedy definitely lives up to it's name! We always receive our orders very quickly and they give exceptional customer service. Great quality, price and friendly as well. Always a pleasure and easy to work with!
Icon Real Estate Specialist
We are recurring customers of Sir Speedy Printing. We love and could not recommend more their EDDM(Every Door Direct Mailer) the print quality is amazing every time, they work quickly, and you can expect almost immediate responses from them about your order via email. Thanks for helping our business grow!!
I was looking for a place to print fundraising flyers for my Eagle Scout project. They were super nice and cooperative, going beyond what I expected to help me with my flyer. If you are looking for a place that provides excellent service, friendliness and reliability this is the place to go.
Our organization has worked with Sir Speedy for over two years and the customer service is second to none. Fast, communicative, and high quality. Sir Speedy has made deadlines that would be impossible at other print shops. They've worked miracles for us and we plan to use them for many years to come.
Michael at Sir Speedy provides fast, efficient and reliable service. He and his team have provided impeccable service to our law firm for years. Whether it is large quantity printing or business cards, we can always rely on the quality and "speedy" service. They are our go to printing service provider.
We have been using Sir Speedy for years for a variety of multiple projects at Long Island Heart Associates. They always do such a great job with everything and they treat your order like it was theirs. They wont just print something just to get your money, they want to make sure the work is good quality. Michael and Brett are great to work with and I would recommend them to anyone.