Welcome to Sir Speedy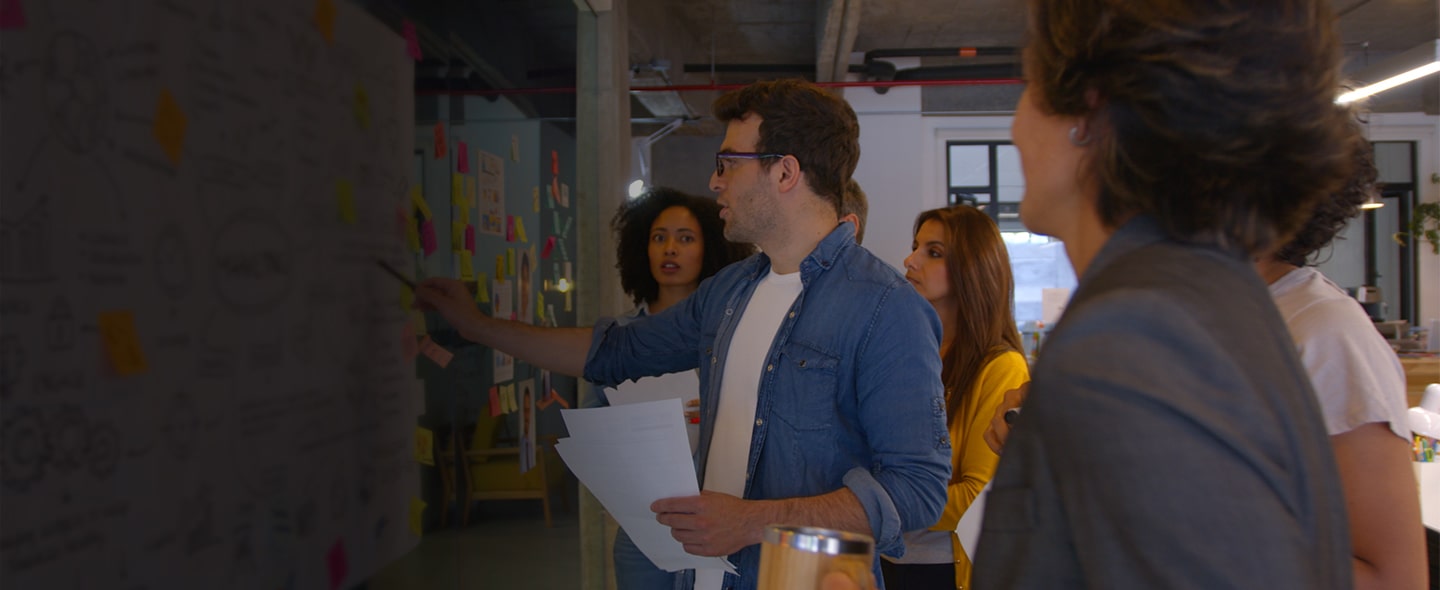 Everything You Need
From projects large and small, simple to complex, we take you from idea to final execution.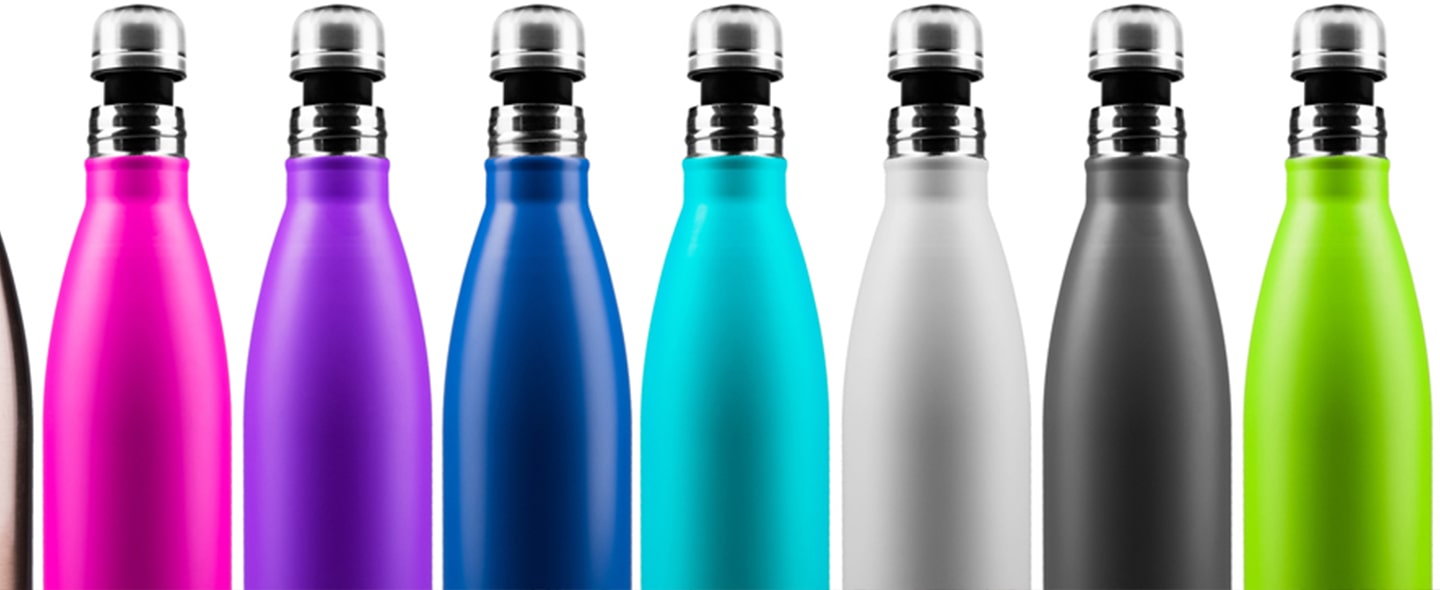 Promotional Products
Stay in front of customers and give your brand a longer shelf life.
What we do BEST
Whether you need top-notch printing, custom web design, or a direct mail marketing campaign, we're ready to help. Get the quality products, services, and experience your business deserves — partner with Sir Speedy today.
Get inspired!
Need ideas or inspiration? Our resource center contains the information, articles, tips, newsletters, case studies, and more just a click away.
Can't say enough good things about my experience with the folks here. Got a last minute job done before the Big E when they were crazy busy, and they did it with kindness and professionalism. Traci and the team are the real deal, wouldn't hesitate to use their services again. Thanks folks!!
What a great team!!! We were in need of beautiful signage in a quick turn around time and they REALLY delivered!! The completed product was beautiful and VERY well executed. Bombardier Aerospace will be a forever customer of Sir Speedy Springfield! Upon arrival for pick up the team was so kind and welcoming!! Thank you Tracey you and your team were so good to us!! Our Career fair looked amazing!
I was looking for somewhere to have the names and addresses of my wedding guests printed on our wedding invitations. Michael was so helpful with any questions I had. I dropped off the envelopes on a Friday and by Tuesday I received an email with a sample of how they would come out and asked if I wanted to make any changes. That Thursday they were ready to be picked up! They came out stunning! Very quick, very reasonable price and turned out to be such an easy process which took a load off of me!
These people are awesome. No matter what you want, copies, posters, signs, suggestions, and creativity, Traci and Michael are the best. You would be crazy to use anyone else and we never would. (They are even great when you come in at the last minute, like me.) I was in the legal field and they have created courtroom ready materials going back decades. I don't even ask for a quote because their prices are always more than reasonable.
Sir Speedy surely lives up to its name! Sir Speedy in Springfield, MA is a family-owned business whose proprietors Traci and Mike provide efficient and friendly service speedily! They never fail to deliver! Whether your project is large or small, business-related or personal, your order will be handled with exceptional care. You will receive the quality of service that you come to expect from the best. I have been doing business with Sir Speedy for many years now, and I can assure you that over time, Sir Speedy consistently provides the punctuality and professionalism upon which I have come to rely. Traci's expertise and experience is invaluable to me. As an attorney who needs hundreds and hundreds of pages of documents printed, I know I can always depend on the outstanding service that I routinely receive at Sir Speedy. I honestly do not know how I would run my practice without them. I have used Sir Speedy for both my business and personal needs, for copying, printing, posters, banners and advertising. I cannot thank Traci and Mike enough for making my life that much easier and my job that much less stressful. I was pleasantly surprised to learn that Sir Speedy will ship my orders to my remote office location. When my primary office was located in Springfield, I would often have to get a hand truck to load the boxes into my car in the parking lot behind Sir Speedy. Now that I am no longer working out of my Springfield office, Sir Speedy has been providing fast and efficient shipping, even overnight delivery in an emergency. They could not have made it any easier for me to receive my orders with next day shipping. There have been times when I needed volumes of documents printed on a moment's notice and shipped to me overnight. That was NO PROBLEM for Sir Speedy! When I had a last-minute emergency that required priority printing immediately, Traci did not hesitate to accommodate my needs. In my moment of panic at the 11th hour before a trial, Traci calmly reassured me that the shipment is on its way. Traci saved the day. What a relief to know I can always count on Sir Speedy for the highest quality service and products. Traci always offers me ideas to improve the project or to assist me with any queries or concerns I may have. I highly recommend Sir Speedy to everyone who is seeking expert copying and printing services and more with a smile! Traci and Mike are experienced, knowledgeable and extremely helpful. They and their team are devoted to incomparable customer service and to meeting the needs of their customers. Thank you Traci and Mike for your outstanding service. Sir Speedy never disappoints!
I love this company with all my heart! They are very patient and professional people and have given me so many helpful tips for my products. And if they see a flaw in your product they let you know before printing so you can have the very best! I recommend this company. Woohoo! :3
We placed an order of 100 colorful fliers advertising the 2021 Regional Convention of Jehovah's Witnesses that is free to watch on jw.org, and in the same day the order was ready. This was despite being up against a holiday weekend. Thanks to Michael and his staff for the wonderful job! We are blown away by the finished product and the quality of the printing is superb. We look forward to using your services again.
The name Sir Speedy DOES NOT DISAPPOINT! Very responsive and professional customer service who accommodated my last-minute request with courtesy and good humor. I can't stress enough how pleasant it was to work with them. Five stars all around.
I've used them in the past and called for a new possible job. I am quite sure I will be pleased with the results.
The name says it all! By far the best place to get any sort of signage, this shop does it all. I have called on very short notice and they always deliver a quality product at a fair price, and in record time!
I was looking for a place to get book plates printed. Book plates aren't a very common item so I did quite a bit of research on various companies that could print them. I reached out to Sir speedy and I spoke with Traci. She was incredibly knowledgeable and the whole process was a breeze. She was extremely responsive, quoted me a very reasonable price, and turned the whole job around quickly. In the end the book plates turned out beautiful. I was so pleased I ordered a second batch. Big thanks.
Sir Speedy Springfield MA
1441 Main Street
TD Bank Center
Springfield, MA 01103
Business Hours
Mon - Fri 8:30 AM - 5:00 PM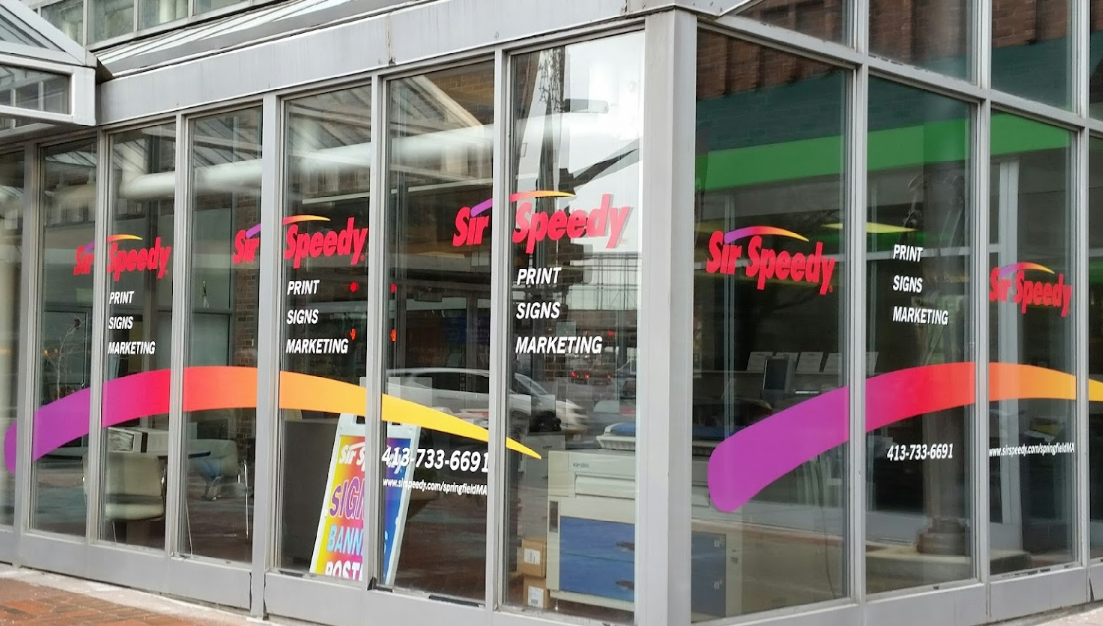 Reliable services for every industry
Join our team
Choose a career with Sir Speedy where people, purpose, and passion drive our growth.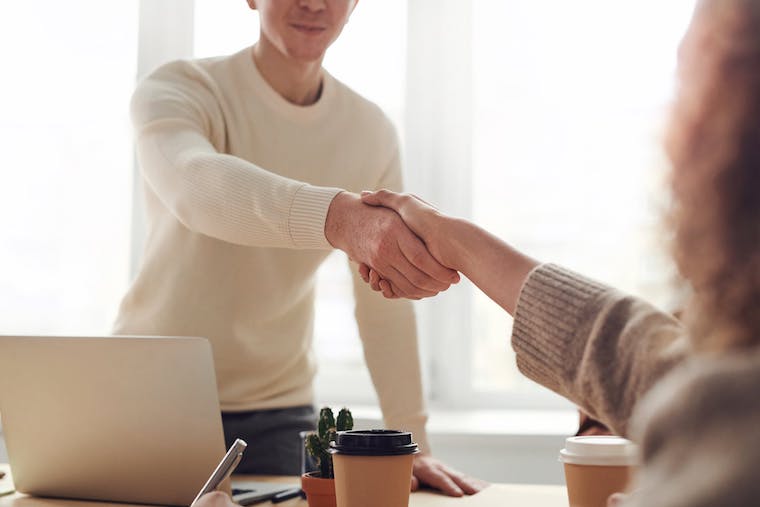 STAY UPDATED
Our newsletter is a great way to get insider information with the latest updates.