Sir Speedy offers everything you want in a creative resource: the strength and reliability of a national network with personalized service at the local level. The best of both worlds, all the way around.
A superior resource for all your communication needs.
For more than 50 years, companies have relied on Sir Speedy for all their marketing and business communication needs. Your neighborhood is our neighborhood. We're here for you. Our reputation as an industry leader comes from our ongoing commitment to state-of-the-art technology and the exploration of emerging trends, allowing our customers to benefit from the latest advancements.
It's so easy to rely on us:
We provide nearly every capability you might require, and that list expands continually as we offer exciting new products and technology designed to help your business grow.
Our focus on industry best practices means our production quality is high and turnaround time is fast.
At Sir Speedy, we take the time to get to know you and your business.
Even if you're not ready to kick-start your project but have questions about how to best approach it, give us a call. We enjoy getting involved early on to ensure you have the best possible guidance to achieve success.
View our full-service capabilities
Sir Speedy Chicago, Milwaukee Ave.
4209 North Milwaukee Avenue
Chicago, IL 60641
Business Hours
Mon - Fri 9:00 AM - 5:00 PM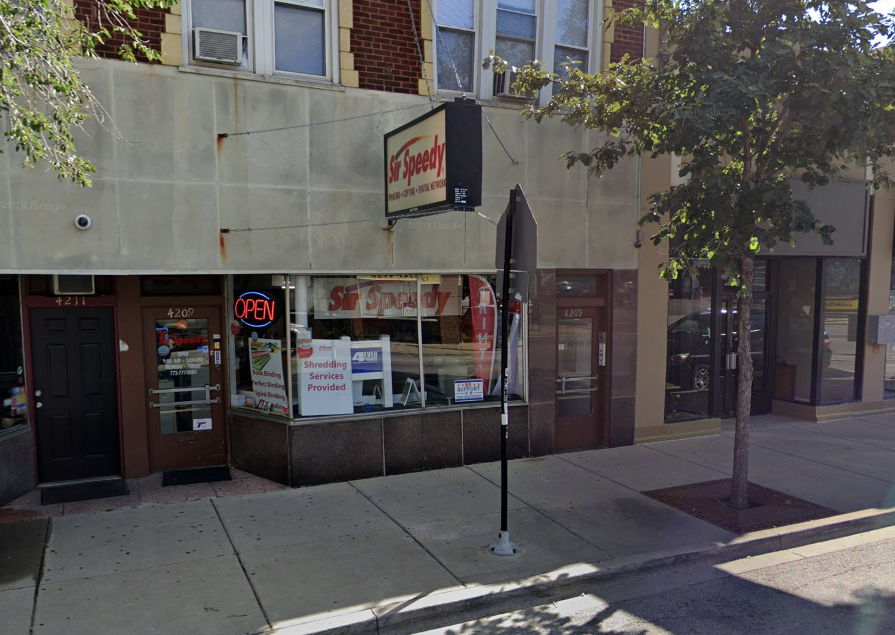 Hands down one of the best printers we've worked with. When they say "Speedy", they honestly mean "speedy". Their prices are great too. We collected quotes from other printers in the area and Sir Speedy was in 1st place as the most afforable option.
Khan was very helpful in getting some oversized prints made from a PDF file. The price was very reasonable and turnaround was less than 24 hours. High quality printing. Highly recommend. Great, personalized service.
Incredible service for a rush job on some booklet handouts that were critical to my company closing a new project. The final product was perfect and done in an incredibly short amount of time. You can trust Sir Speedy. Will return
Always great service. My family and I have used Mr Khan services for printing various types of documents including family obituaries a few times. Mr Khan is flexible, consultative, and kind. I know I can always depend on him for help and good service.
I have now worked with Sir Speedy twice. each time they are responsive, kind and very helpful with the design process. The first time I needed a poster with a quick turn around for a funeral and they were so very helpful. I would recommend them for all of your printing needs.
Great printing shop! Family owned business, super great people. Extremely helpful with amazing "can-do" atitude. They take care of business and do it quickly and efficiently. They went out of their way to accomodate me, several times. This is the only print store I'll go to in Chicago. I highly reccommend this store!!
Our company was in a pinch last week and Sir Speedy came through for us! We needed new business cards on the fly, for an upcoming networking event. Thank you Mr. Khan for going above and beyond! 🎥 🎬
We had a very small and personal job that required making copies and a scan to email to our attorney. They took the time and care to make the task efficient. Some places have a minimum job and a hefty charge for a small job. We will be back for other services! Thank you for being a great local resource in our neighborhood!
Top notch customer service and quality! Super patient and detailed. From banners to marketing materials, Sir Speedy has it all!
I am always amazed at how Mr. Kahn will take the time with you to create the perfect product for your needs. This store is the only place that I will now go to for business and personal use. Highly recommended this place for all of your printing projects.
The owners are very friendly and accommodating and very reasonable also when it comes to price. One of the businesses that makes the community better!
Khan at Sir Speedy was super helpful and responsive and really got me out of a bind. I had a very important meeting on Sunday and needed same day printing on Saturday, a day they are closed. He opened the store just for me (and I am no one special), and was able to get the job completed for me. Great quality and great price. Thank you Khan! I will be back!
The owner was very helpful when I needed wedding invites printed. He showed me paper types and answered my questions thoroughly. The shop has an old school feel but the finished products are modern and look great!
Thank you for such excellent customer service and quality copying at a great cost for our senior citizens building. I your appreciate your time and help rearranging the Microsoft word pages to create a more professional look. Thank you, thank you! Your business letterhead  copying services is posted in our senior resident community room Again, thank you!
Join our team
Choose a career with Sir Speedy where people, purpose, and passion drive our growth.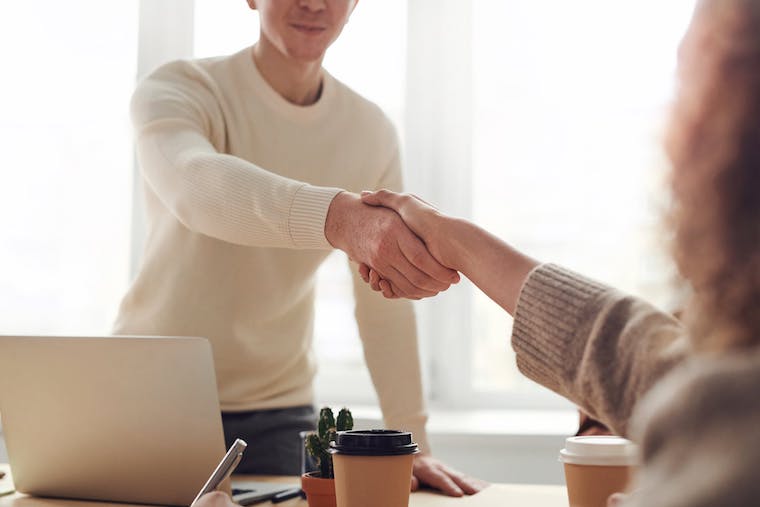 STAY UPDATED
Our newsletter is a great way to get insider information with the latest updates.