Social MeDIA
At the core of any successful business lies the ability to build strong and lasting relationships with customers. Social media has emerged as a powerful tool for fostering such relationships, enabling businesses to connect with their audiences on a deeper level by sharing relevant content, engaging with their audience, and providing timely support.
Sir Speedy recognizes the importance of social media in building and maintaining brand loyalty and offers a range of services to help businesses leverage this channel effectively. With our social media marketing, management, and analytics services, we help businesses create compelling content that resonates with their audience and drives engagement.
Our social media experts stay abreast of the latest trends and developments in the industry, and we use this knowledge to help our clients stay ahead of the curve. We share tips and best practices that can help businesses maximize their social media impact, from creating compelling content to engaging with their audience in meaningful ways.
Through social media, businesses can provide links to their products and services, ask for feedback and reviews, and keep their audience informed about new developments and promotions. From Facebook and Twitter to LinkedIn and beyond, social media offers a wealth of opportunities for building brand awareness and driving customer engagement.
In short, social media is a crucial channel for businesses looking to build strong relationships with their customers. And with Sir Speedy's social media marketing and management services, businesses can leverage this channel effectively to drive growth and build lasting brand loyalty.
Sir Speedy Denver
742 Kalamath Street
Denver, CO 80204
Business Hours
Monday: 8:30 AM - 5:00 PM
Tuesday: 8:30 AM - 5:00 PM
Wednesday: 8:30 AM - 5:00 PM
Thursday: 8:30 AM - 5:00 PM
Friday: 8:30 AM - 5:00 PM
Saturday: Closed
Sunday: Closed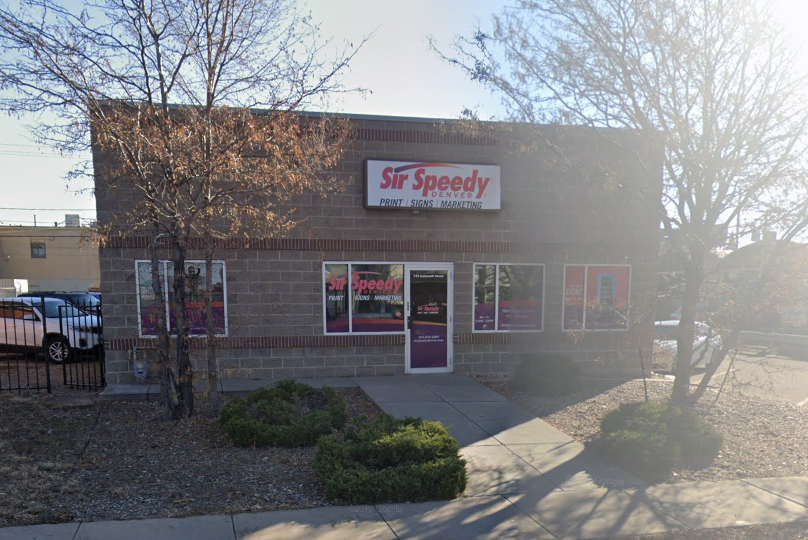 Sir Speedy is fantastic to work with and Cindi is exceptional at design, giving sound advice for graphics and patient with our committees. Thank you!
Cindi was an absolute delight to work with on my organizations business card development - design, wording, art work, proofing to perfection - in the shortest time possible! I'm short, Cindi does great work and we are completely thrilled with our outcome. We will use her talents again in the near future. Vorry C. Moon BOD MEMBER HLHJ CHAPTER TUSKEGEE AIRMEN, INC.
Have worked with Paul for years, they did our church bulletins when we used to use paper bulletins. I just had a print job done for myself. Fast, done perfectly, and much cheaper than when I had the same job done in 2021 by a different printer. Very good printers, nice office staff.
Sir Speedy Denver is great. Cheaper than the big name companies, better products, and more personalized service. Paul has been awesome - one or two quick emails then I go pick up the job. Today he squeezed in a critical rush job for pickup before I head to the airport for an out of state business meeting. He saved the day!
Kory was super helpful in getting our front door sign installed exactly when he said he would get it done!! Great job thank you for the great service
So convenient to get a window sign printed and installed without even having to be at your business. Highly recommend Sir Speedy.
We have worked with the Sir Speedy team for years on a MASSIVE design and printing project, and we are grateful for their support, patience, and willingness to tackle big projects together. Thank you to Cindi and Katie for their excellent work!
We love working with Sir Speedy - they have always come through quickly and accurately for our most time sensitive jobs. Highly recommended!
The team at Sir Speedy has been amazing to work with. They are responsive, intuitive and produce quality work. I appreciate their great communication skills and customer service attitude. Thank you everyone!
Great experience, very accommodating and professional, they printed my brochures in less than 6 hours and did an amazing job
I've been working with Cindi Sherman for the past year with graphics and presentations for our quarterly business reviews. We just completed another go around and I cannot say enough good things about her quality and responsiveness. She's literally like another team member for us working after hours to accommodate my schedule. Thank You Cindi.
I am ALWAYS excited when Cindi At Sir Speedy Works on a New Project for my Business. Always Lighting Fast Communication, Un matched Creative Design, and Amazingly Priced. I cant recommend Sir Speedy and Cindi enough! Thank You!
Excellent customer service, delivered on time and high quality work. 5 stars all around!
Excellent service! Excellent design team! Excellent GM!
Kory at Sir Speedy has done great work for me! I've recently begun sending out monthly postcards and he jumped on it immediately. He's been responsive, pulled the mailing list, gotten cards out quickly and done it all for a very reasonable price. I highly recommend Sir Speedy!
Been working with them for years. Just love them. I work directly with Katie. She responds in a timely manner and we never have to wait for our orders. Thanks guys!!!
Folks were very accommodating and thorough. I will use them again and recommend to others
My organization hired Sir Speedy to place a LARGE brick wrap on the side of a building and it turned out fantastic. Kory and team were professional and ensured everything went smoothly. I highly recommend them!
My small business has required mass printing of health forms this year and my experience at Sir Speedy has been exceptional. Paul is a great asset to his team. Service is consistently fast, on point and professional. To top it all, Sir Speedy has the best prices for copying and printing as I've compared them to a dozen other similar businesses. Paul works hard to earn your business and keep it.
Paul at Sir Speedy is very responsive and super nice! Anytime we reach out to have our business cards taken care of, he's quick and helpful. Glad we can use their services!
Jo, Kory and Patrick are wonderful to work with. They went above and beyond to make sure that the wall graphics at our new office at Denver Tech Center would look great. I'm very happy with the result. Highly recommend them for all printing projects.