SAFETY LABELS
Safety labels play a crucial role in creating a safe work environment. They serve to educate, remind, and warn workers about potential hazards in the workplace, and how to prevent accidents and injuries. These labels are often overlooked but are the unsung heroes that help prevent accidents and save lives.
If you are a business owner, it's essential to understand regulatory requirements related to safety labeling to ensure compliance with the law. Sir Speedy can assist you in navigating these requirements to guarantee that your business is meeting all necessary regulations.
Our team is well-versed in ISO standards and will work with you to ensure that your safety labels are correctly placed and appropriately sized. We understand that every workplace is unique, and we will provide you with tailored guidance to meet your specific needs. Whether your workplace is in retail, commercial, or industrial settings, Sir Speedy has the expertise to provide you with comprehensive guidance on safety labels.
By turning to Sir Speedy for assistance with safety labels, you can rest assured that your business is taking the necessary steps to promote safety in the workplace. Our goal is to help you prevent accidents and injuries, protect your workers, and maintain compliance with all relevant regulations.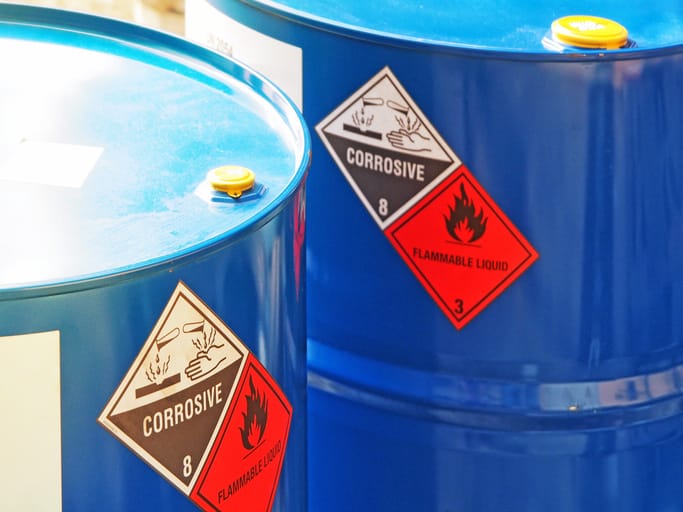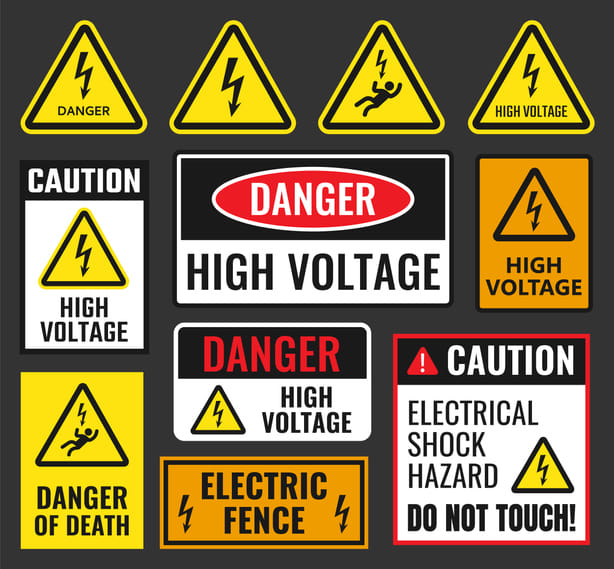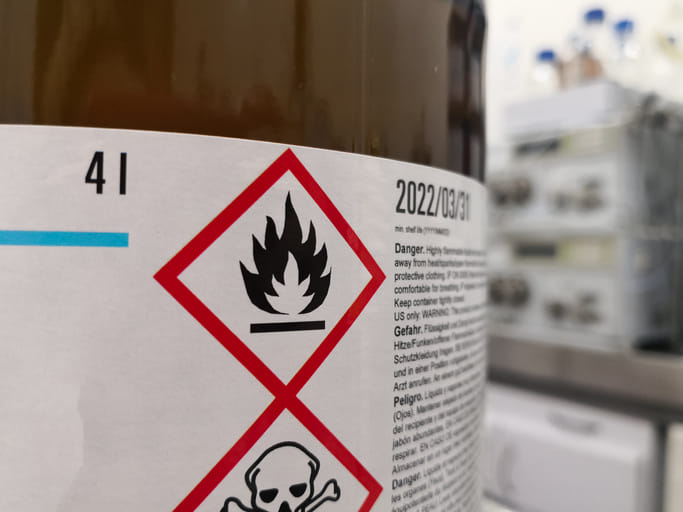 Sir Speedy Jacksonville
9440 Philips Highway
Suite #2
Jacksonville, FL 32256
Business Hours
Monday: 8:00 AM - 5:00 PM
Tuesday: 8:00 AM - 5:00 PM
Wednesday: 8:00 AM - 5:00 PM
Thursday: 8:00 AM - 5:00 PM
Friday: 8:00 AM - 5:00 PM
Saturday: Closed
Sunday: Closed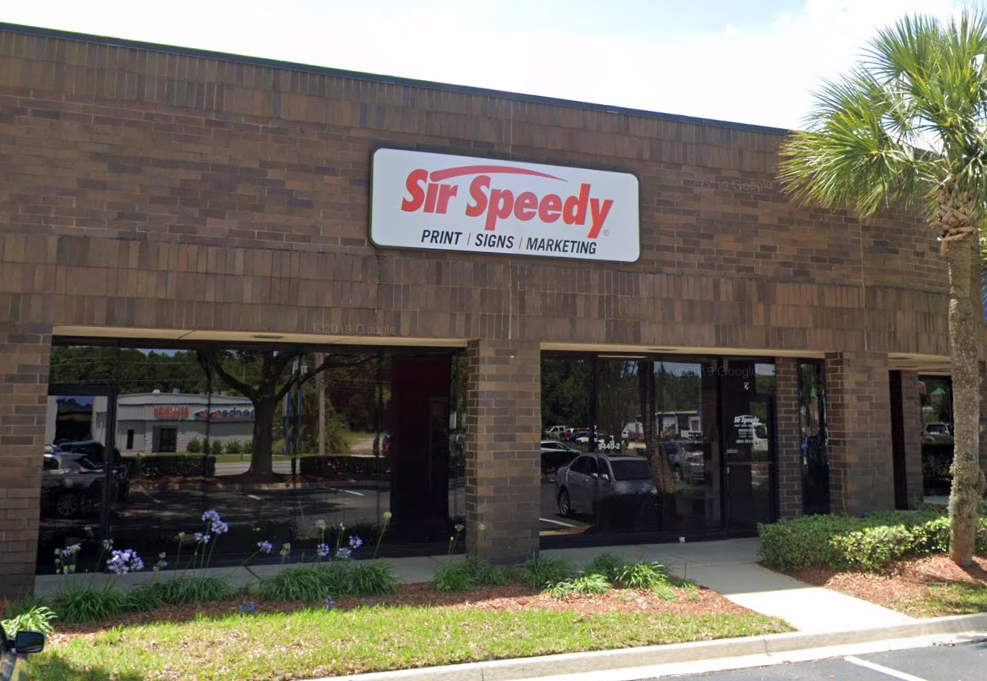 Look no further than Sir Speedy to get your printing needs completed. I reached out to them to make a custom-made business card, and they created it before my timeframe. Plus, it looks great! I went to the Jacksonville, Phillips location, but they have other locations, too, which are in Saint Augestine and Palatka. I worked with Alex, who was excellent at communicating with me throughout the process of designing my business cards. I met the entire team at the Phillips location, including the owner, Stephen, who are all amazing!
Best printing service in jax. Great quality custom, printed T-shirts and promotional material from them. Will come back
My experience with this Sir Speedy location could not possibly have gone any better. Kelly and Loyd took the time to really understand what I needed to get accomplished. They were both very exacting in the questions that they asked and ultimately produced a print product that exceeded my expectations. Loyd wasn't really certain that the item I brought to scan was going to work well. But he took the time to test some things, ask more questions while I was there, and then knocked the project out of the park. Kelly's follow up with me when the project was complete was friendly, timely, and on point. Obviously, there's very strong leadership in this building and a team that genuinely cares about getting things done right and in a timely manner. A very warm and sincere thank you for handling my project! I'll be back and will point anyone with a sign or printing need in your direction! P.S. I'd show you the final print product, but then I'd have to...you know. ¯\_(ツ)_/¯
I cannot say enough good things about Sir Speedy. Our company's marketing team always uses an online vendor for our printing needs and when we needed something printed last minute, our marketing team told us it wouldn't be possible to get it under 2 weeks. So I called Sir Speedy since they're local and not only could they do it in under 2 weeks, but they said it would be ready next day. No rush fee or anything. They're just that fast! That was about 3 weeks ago and we have used them 5 times since then for last minute things. They are quick and awesome. Highly recommend.
The staff at Sir Speedy is phenomenal. Upon entering the office you are greeted with professionalism coated with a sincere smile "how can I help you today" by the General Manager Kimberly. She is genuinely concerned about your printing request in detail. The welcome spirit and professionalism does not stop there…… it trickles down to the Client Service Specialist Viridian. She promptly and courteously prepare your order and close your account with a warming smile. I can't forget The man behind the scene Mr. Rembrandt himself….. Mr. Loyd Grant. Loyd is very creative when it comes to making your finished product a masterpiece. He communicates your thoughts and ideas perfectly through imaginary and text, "He is the Man." Thank you SIr Speedy for your professionalism, courtesy and stellar customer service. You are an Award Winning staff and company.
Sir Speedy recently printed 100 color handouts for my charity event and did an exceptional job. General Manager Kimberly Sellers is an A-list professional, who goes out of her way to ensure that every project is completed correctly, on budget, and on time. I highly recommend doing business with Sir Speedy.
Working with Sir Speedy is awesome! I have to say Kimberly is very patient & has great customer service. She is awesome.. I use their services once or twice a month! Thanks Kim.. Your the best!
Very fast!! Same or next day orders delivered!! Very good quality.. will never order printing from another company again.. I've never been disappointed!
We have used Sir Speedy for our custom printing needs for over 20 years and have always been very happy with the service and product that we receive. I highly recommend them to anyone that needs printing service.
Been working with Sir Speedy for many years and never been disappointed. Even when mistakes were made, which usually was my fault, corrections were "Speedy"!
We had a very old brochure that we needed to have reproduced in a short time frame. Kimberly worked diligently with us to find the original copy of the brochure from 2012 and get us enough brochures for our event in a matter of 2 days. Thank you Kimberly!!!!!
Local business with very competent and kind professionals. Highly recommend Sir Speedy. Thank you for the great service!!
The team at Sir Speedy is GREAT. Kimberly has been an excellent partner for years. I recommend them to colleagues across the country.
Great service. Fast response, easy to work with! Thank you!
Professional and precise! They have been so kind and polite every time I visit for printing. The output is always clean and precisely what I need. There prices are competitive, but their spirit is unmatched. Sir Speedy has a great, solid team, and has my business for sure.
Professional and speedy!! Went above my expectations for my marketing material! You can count on me as a repeat customer!!! Thank you so much for your help and stellar work.
Sir Speedy has been a joy to work with. They have assisted me with several work projects. Ms. Kimberly Sellers is very professional and responsive. I love the owners as well!
I was very pleased with the fast response and quick delivery. I had a few questions and requested a quote and the response was with in the hour. There pricing is very good and the quality is exactly what we wanted. We will continue to use this company -Kristie Cline
Great place to do business with! Kind, courteous, quick and easy! Highly recommend!
This was my first time working with Kimberly Sellers and she was outstanding. Kimberly and her team did a wonderful job helping JWGA print our Membership Books for the 2021-22 golf Season. The team made the process easy and was very responsive with our questions. The finished product was perfect thanks to their attention to details. Highly recommend Kimberly and her team!
Sir Speedy is by far the best print company in the Jacksonville area. They make things simple and convenient no matter the job. Sir speedy's staff handles themselves extremely well, being both friendly and professional. I've never had a poor experience with these guys and have used them well over 30 times. When our jobs are complete, the staff hand delivers our print outs to the office, which is amazing. I can't stress enough how well this operation is run. Each and every employee is well versed in their field and super helpful. I highly recommend Sir Speedy to anyone looking for their services.
I cant say enough about the quality of service I get from this printing service! In these ever changing times, PR is so very important and more and more people are just not caring enough to put in that effort. Sir Speedy has always been professional, pleasant and most of all SPEEDY!! I would not go anywhere else for my printing needs! Thank you!!
Their name TRULY says it all. Response time is truly amazing! Great quality and affordably priced. I was just introduced to them this year for printing needs at work and I have been very impressed on the 4 orders I've processed with them. Thanks for the good work! Lee First Coast Federal Credit Union =)
Best experience thus far! They were quick to respond and get my marketing post cards out. They will be my go to choice
Kimberly super customer oriented and pleasant! This business recently relocated from Beaver Street down. Now sits in the strip office area parallel to BP gas station off Philip's and Shad Road.