SAFETY. WAYFINDING. BRANDING. PROMOTIONS.
Don't let our technological times fool you into thinking signage is a thing of the past. Consumers still need to find you, and today's signage is up to the task with new and exciting substrates, digital displays, innovate surface wraps, and so much more - all of which Signal Graphics is happy to share with you! Signage is a marketing must have. With so much at stakes, it's important to place your project in the right hand. Your Signal Graphics understand the many variables involved in successful sign execution, from proper placement, durability and compliance regulations to achieving the desired WOW Factor.
We'll take care of your at every stage:
Graphic Design
Material Selection
Compliance
Installation
Turn to Sir Speedy to help you source sneeze guards and barriers for your business.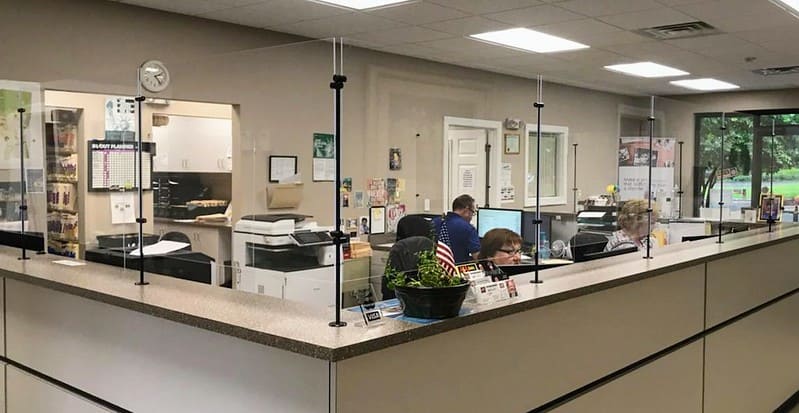 Custom Masks
Branded logo masks for employees are popular across many different types of companies.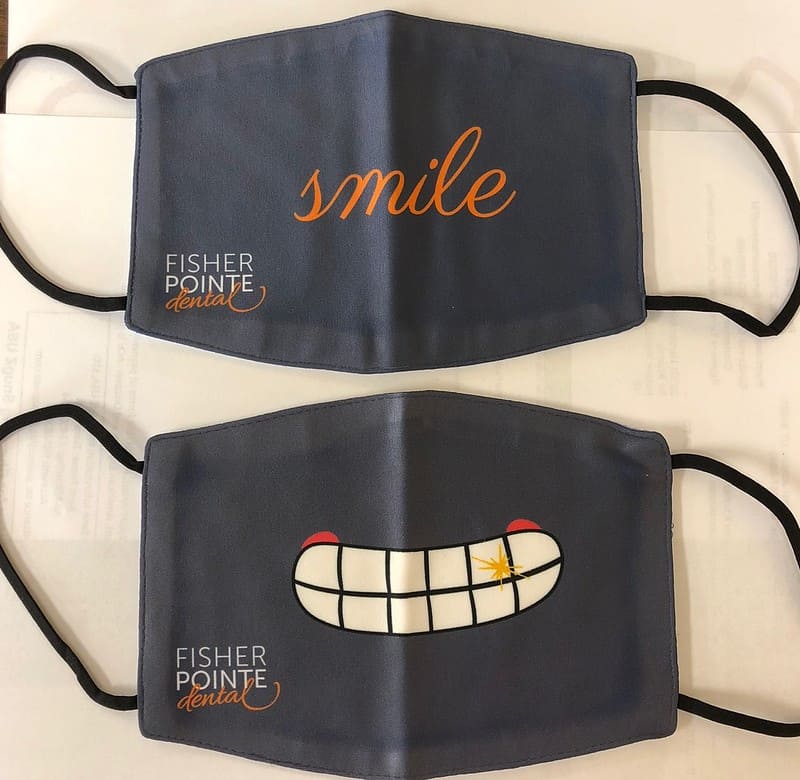 Stand Apart

Floor graphics are nearly everywhere. From design to production to installation, let us take care of it.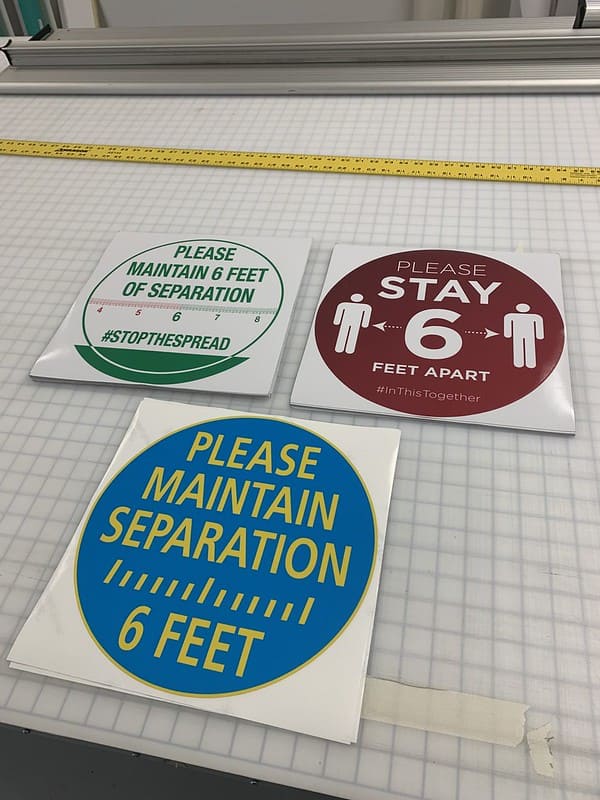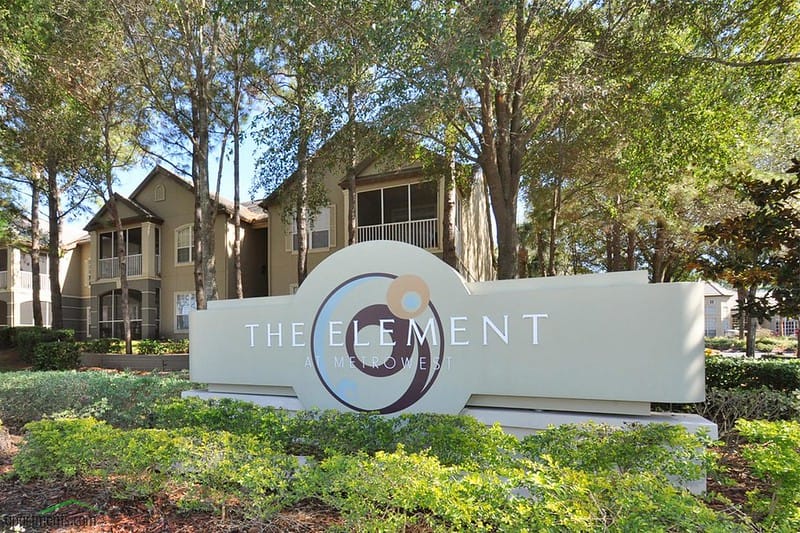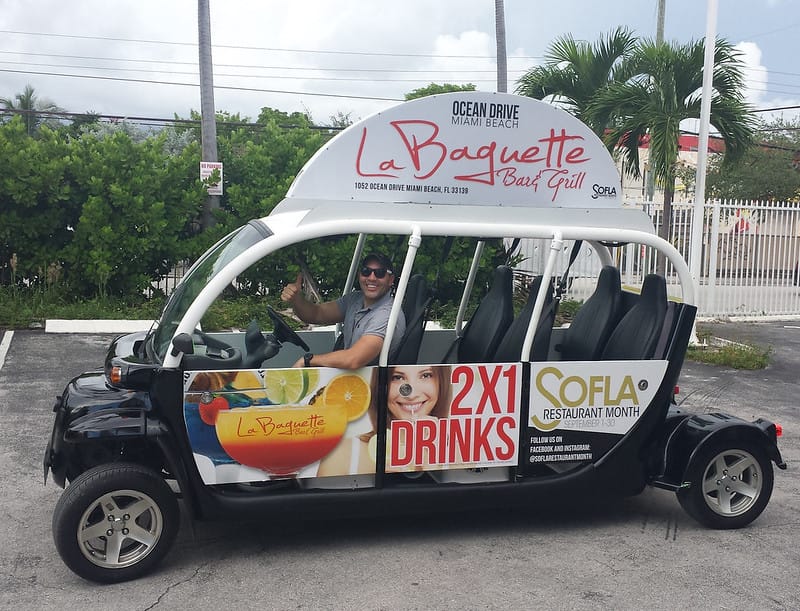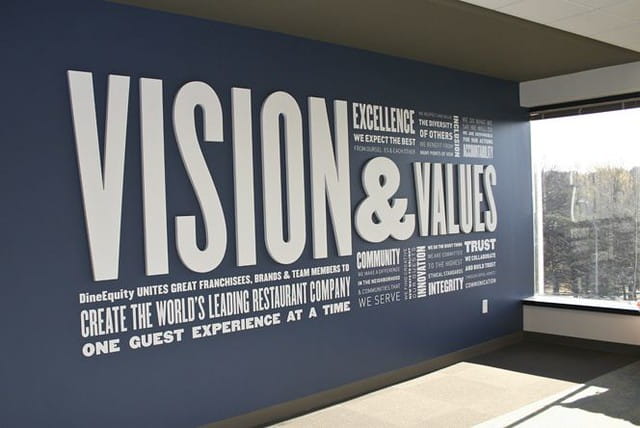 Signs Products and Services
Sir Speedy Orange Park
1857 Wells Road
Suite 1-AB
Orange Park, FL, 32073
Business Hours
Mon - Fri 8:30 AM - 5:00 PM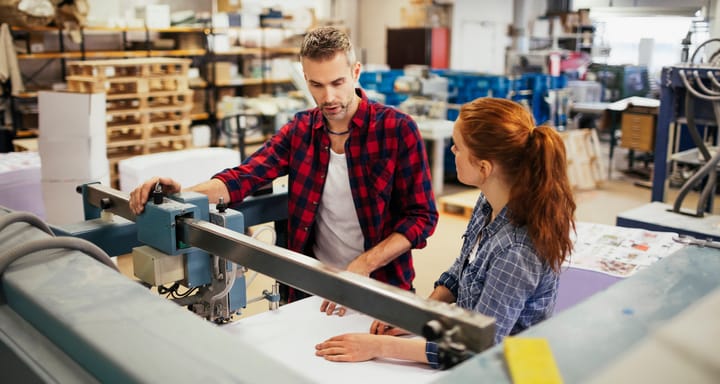 They go above and beyond to work with you and their prices are reasonable. Work is timely and the results are outstanding.
These guys are great. No job too small. With their attention to detail, affordable price, it's completely worth having them do my small jobs, instead of DIY. And they always make me feel like it's just as important as big jobs.
Nice place, good attention.
They helped me so much with what I needed done
We wanted a custom map of the US printed to a custom size, so our children could chart our vacation destinations. The staff was very friendly and helpful in selecting the appropriate type of paper or in our case canvas. Pricing was fair and delivery was fast. Project turned out better than we imagined. Will use again for future projects.
Sir speedy is very professional and they will treat you like family and I love sir speedy in Orange Park and I went to pick up my bussiness cards and they took care of me like I was family and I would recommend any body to go to sir speedy I thank them for just making me feel like I was family thank you for just being part of my heart