Blog Post | Jun 22, 2021
Five Signs You Need Creative Design Help
The telltale signs of when you need help from professional print and/or digital designers.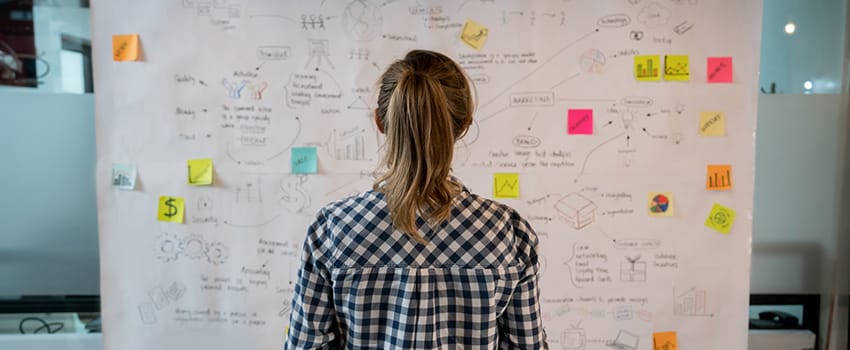 As great creative design software and DIY web and social apps become more accessible to integrated markers, more of you are taking the opportunity to create great-looking websites and design your own marketing collateral. But is there a time when you need to let go and call in professional help? Here are the telltale signs:
You're Having Quality-Control Issues
Even though it seems like you're saving money by doing it in-house, here is the real cost: when your project is at the printer, and your files aren't set up right—or worse, it's printed with the wrong fonts. Or your website goes live and your images look weird because they haven't been optimized. A professional graphic designer or art director understands the technical fundamentals that can tank a job, if they're not done right.
You Want to Save Money
A design pro knows how to get the most impact for the least money, which includes recommending paper and format choices, and negotiating stock photo usage costs. And a pro's expertise means they can accomplish in a few keystrokes what might take an amateur 30 minutes.
You Want to Make Money
The power of good design speaks for itself, and the power of a good designer is that he or she knows how to capture your audience's attention, build your brand, and help make sales. One study found that companies that invested in good design grew by nearly 300%.
You Need to Expand
Staffing services and print houses are trained to know the right questions to ask, looking not only for technical expertise, but matching the aesthetic and the personality to your company's need. By turning this over to a professional agency, you're outsourcing the headaches of finding the right fit.
You Don't Have Time For Your Own Job
You're the expert on running your company; it's more efficient for you to hand off the design tasks and concentrate on being the best at what you do.
Stress Less, Sell More
A good service agency can make you feel like finding talent is as simple as ordering from your favorite restaurant: you tell them the skills you need and how soon you need help, and it's their job to make it happen. The bottom line is less stress and more sales for you.