Innovation + Technology + experience
When it comes to real estate, the most important factor is always "location, location, location." But when it comes to finding a reliable and effective creative resource to help you market your properties, you don't have to look any further than your local Sir Speedy. Our team of experts is dedicated to providing innovative marketing services and smart technologies that will help you succeed in the competitive real estate market.
As a real estate professional, you understand the importance of marketing, and you're constantly switching between traditional and digital mediums to promote your properties. You may use direct mail, listing flyers, market reports, formal presentations, signage, email campaigns, landing pages, websites, and more to reach your target audience. At Sir Speedy, we offer comprehensive print, signs, and marketing services to help you with every aspect of your campaign.
In addition to our wide range of marketing services, we can also set up an online ordering portal for your brokerage to streamline the ordering process and manage your brand more effectively. Simply share your goals with us, and we'll work with you to create a customized plan of action that meets your unique needs and budget.
Whether you're looking to enhance your brand, increase your visibility, or drive more leads and sales, Sir Speedy has the tools and expertise to help you achieve your goals. Contact us today to learn more about how we can help you succeed in the dynamic and ever-changing real estate market.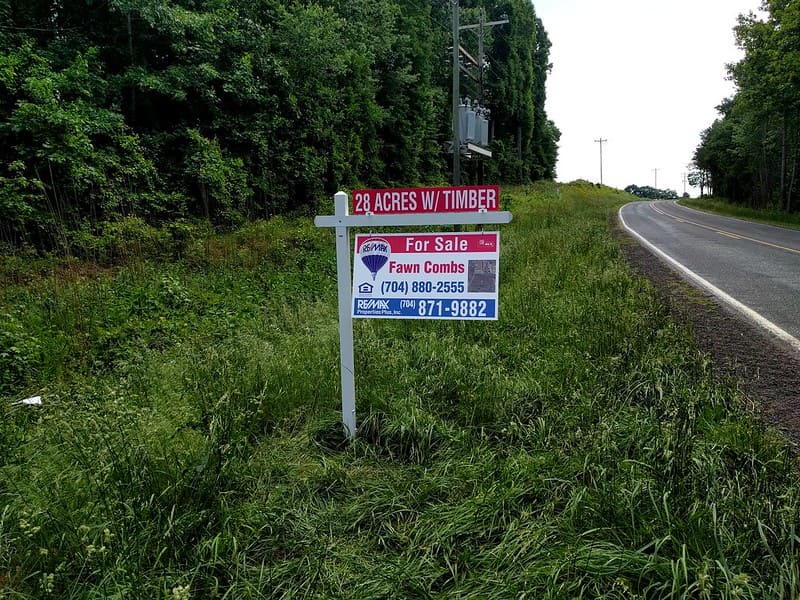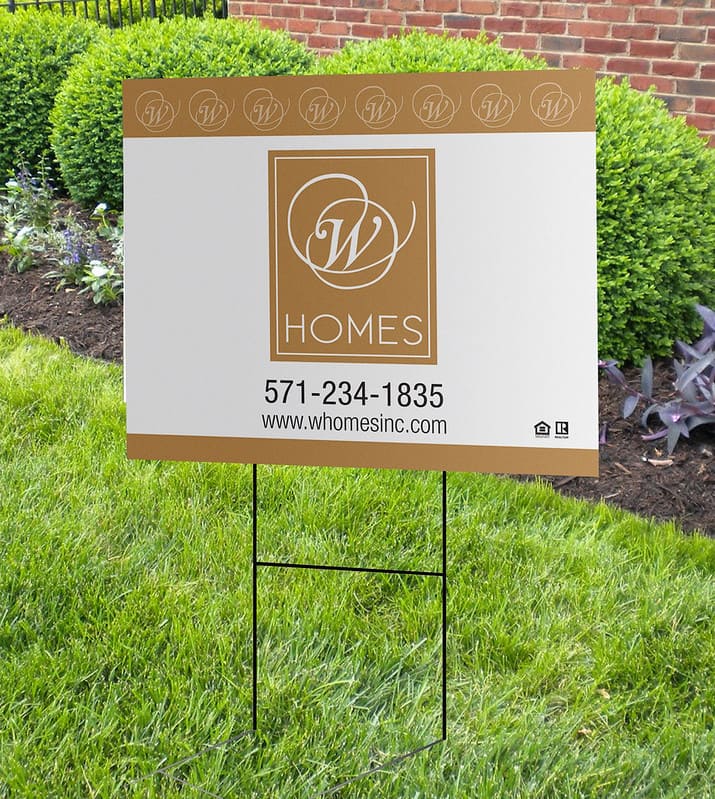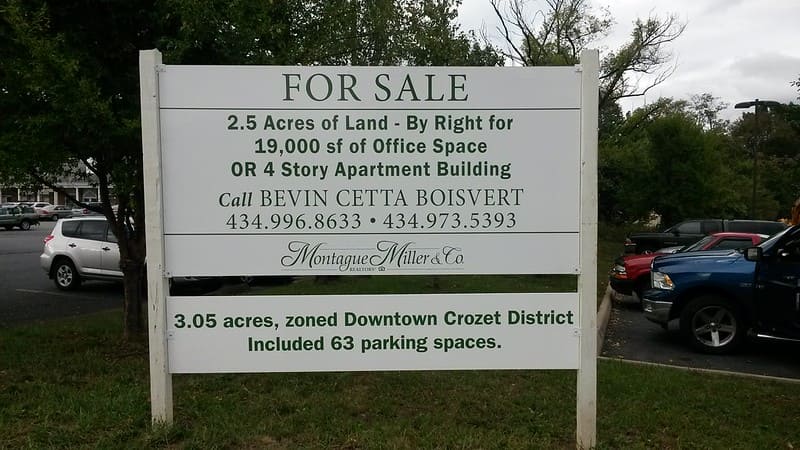 Sir Speedy Atlanta
650 Wharton Drive SW
Atlanta, GA 30336
Business Hours
Monday: 8:30 AM - 5:00 PM
Tuesday: 8:30 AM - 5:00 PM
Wednesday: 8:30 AM - 5:00 PM
Thursday: 8:30 AM - 5:00 PM
Friday: 8:30 AM - 5:00 PM
Saturday: Closed
Sunday: Closed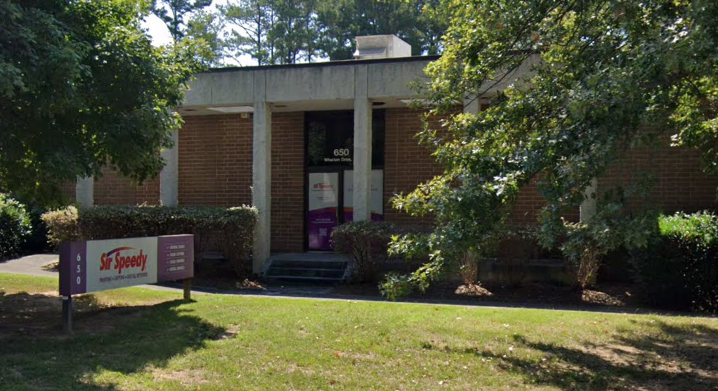 Sir Speedy always does an exceptional job on any project we send their way. They are always timely and courteous. I highly recommend them to anyone needing any type of printing services.
I had outstanding experience with Sir Speedy Print and John Griffies! The company truly excel in manufacturing labels and delivering excellent results. From their expertise to their attention to detail, they consistently provide a high-quality service. It's great to have a reliable and efficient company like Sir Speedy Print to rely on for our printing needs. Keep up the good work! Michael Axelrod, Principal Engineer Zomedica Corp.
John and the entire Sir Speedy team are amazing. We were a bit behind in ordering some banners and other items and they knocked it out and got it to us in time! Definitely helped make our event a success and the banners look great! Thank you Sir Speedy... you have a returning customer with us!
John and Sir Speedy did a wonderful job with our printing needs. We had two large projects that we gave them with very little turnaround time and everything was delivered when promised and looked great. They were easy to work with and very responsive throughout the project.
Ordering was easy, I was contacted immediately and had my order filled within a week. John was very helpful and also made delivery super easy!
Sir Speedy did an excellent job with the project we were working on. They really listened to what we were seeking to accomplish, they were highly professional in the design and execution phases, and they completed our project well within the timeframe we needed it in. We are extremely satisfied customers and would highly recommend Sir Speedy...
I'm really glad that I met David and John from Sir Speedy Printing. They were both amazing in helping me bring my labels to life! I'll definitely use them again in the future!
Work order completed in a timely manner with needed corrections done yet still met timeline. Last minute request was handled professionally and final productions were purrrfect!
They were very accommodating and provided a fast turnaround for request sent within the same week for needed materials. Friendly staff, fast response time and great quality work. I would definitely work with them again.
John and his team at Sir Speedy are amazing! Print quality great, awesome customer service and communication. Highly recommend.
John Griffies and the Sir Speedy team did an amazing job on my fabric skin banners and foam core signs for my conference in Atlanta. They were very responsive to my emails and gave me deadline dates to work towards. Best of all, they delivered the signs on time and they looked great! I definitely recommend Sir Speedy in Atlanta for conference signage. Thank you!!
Wonderful customer service! John Griffes is my point of contact, and is always very responsive and patient with all of my questions. I wouldn't go anywhere else to have my printing projects done.
We've been using Sir Speedy for years. They consistently supply excellent customer service and follow through to make sure that our expectations have been met. I've genuinely enjoyed working with John and his team. Thank you for doing a great job!
Wonderful experience all around. These guys really care about your happiness. I recently got a small run of posters printed. I was local, so they went out of their way to set up a time for me to come get my order rather than wait for, or risk, shipping. When I opened the tube when I got home, somehow they had gotten some edge damage. Sir Speedy replaced my entire poster order within a single day, no questions asked, even though my order was undoubtedly not one of their larger ones. I'll no doubt be doing business with SS again in the future. I couldn't recokmend them any more highly,
HANDS DOWN THE BEST CUSTOMER SERVICE AND BEST PRICING!!!!! I have worked with John for years now. He is kind and just amazing to work with. Quick turnaround, best pricing and ships anywhere! Y'all ROCK!!!!
John was referred to me by a friend and he stepped in and handled the project with ease. I needed approx. 67 yard signs for a golf tournament and Sir Speedy Print exceeded my expectations with the work and delivery (above and beyond). The team was very pleased, and the participants loved the look of the signs. I highly recommend using Sir Speedy, you won't be disappointed and I plan to use them again.
Service was great and definitely speedy. They turned our banners around in less than a day and even worked with us to make sure the specifications were correct (instead of just using the artwork /specs provided which would have yielded given us the wrong size and distorted artwork. John and the team are fast efficient. We will be using them again.
I recently started with a new company and was tasked with getting a new sign for our building. Sir Speedy made me look good! Contacting them was easy and timely. John stayed in contact every step of the way, and the sign came out EXACTLY how we wanted with them just seeing a photo! We will be doing more business with them in the near future, and I recommend you do the same!
When other print shops gave me lengthy processing times or just failed to respond at all, Sir Speedy delivered! He offered his design recommendations and presented me with a quality proof in less than 24hrs and ready for pick up in less than a week. I will be back for his magic on my wedding initiations! Thanks Sir Speedy!
We had a wonderful experience with John! He was very knowledgeable and responsive and worked extensively with us to ensure we received the best product for our needs. We appreciated his expertise to bring our vision to life, and we were thoroughly pleased with the final product!
We've worked with Sir Speedy for years! They helped us every step of the way when we started our business and we continue to benefit from their help, advice, support and all of our printing/marketing needs. Truly a first rate group of people.
Fast and friendly service. High-quality work. Whenever I had an issue articulating what I needed or wanted for my projects, John was able to help with the direction to meet my desired expectations/outcome. I will definitely be using their services again very soon. Thank you!
We were searching a place to print signs for our company. A co-worker referred me to Sir Speedy where I met John and David... two amazing individuals. They are very professional, honest, amiable, work was done on time as promised. I will recommend them to anyone who needs their service/s, we will definitely be using them for all our design/printing jobs.
I have been so impressed with the team at Sir Speedy here in Atlanta. They worked with me through all kinds of hurdles, all caused by me. Particularly John Griffies, who stayed in contact with me even while traveling. If you're looking for great customer service, a quality product and fast turnaround with fair pricing you cannot do better than this company. I highly recommend them.
Just wanted to let everyone know my experience with speedy Print. While running for political office I was trying to get the best price for signs both yard and larger along with business cards door hangers and such. After contacting dozens of other print companies, Speedy came in significant lower in cost and was local allowing me to save on shipping by driving to their location. The quality was amazing and design was perfect. They knocked it out of the park in both quality and cost. I take very seriously the funds donated to my campaign and the people that donate deserve to have their funds spent responsibly. I highly recommend Speedy for all your printing needs….
They aren't exaggerating when they call themselves "Speedy"! We use Sir Speedy all the time for different office print projects. They do an amazing job every time, are super helpful and knowledgeable, and did I mention FAST!
I received great service. They offered a great price and got my postcard done in record time. I would definitely use them again.
I've used Sir Speedy for years now and I'm never disappointed! They're very helpful and quick to correct any mistakes (if there are any). They've done my gold embossed wedding invitations to large vinyl foam board mounted art installations. Always kind and always speedy!
Quick and responsive customer service and can be entrusted for producing quality documents. They will even ship your documents to another location for you. Have been using Sir Speedy for years and will most certainly continue to do so for years to come. Can't say enough positive things about this business. Don't hesitate to use them!
Sir Speedy lives up to it's name. We received our order fast when we were in a crunch. The printed materials were beautiful and professional. We will definitely use Sir Speedy again!
Sir Speedy to the rescue! Five days before my company was to attend a large out-of-town conference that we were sponsoring, we discovered that we needed to update our business cards for the event. Sir Speedy worked with me over the phone and via email to produce the cards and have them couriered to our hotel in time for the event. They look great, and the price was an exceptional value.
John was very helpful and efficient when we needed obituaries formatted and printed quickly. The paper was high quality and the workmanship was very professional! He even hand delivered to the car! Thanks so much! I would HIGHLY recommend! Quick turnaround also.
I have been dealing with this Sir Speedy and John Griffies for years. Always professional, friendly and we always get great products produced very quickly. Thank you Sir Speedy.
Great people to work with and they always exceed our expectations. They take good care of their customers unlike many companies nowadays that just don't seem to care anymore. They also turn our work around very quickly, usually within 24 hours which is very unusual nowadays. Gary Hatt Bus Conversion Magazine
I want to thank Sir Speedy for there extreme level of professionalism provided to our organization. We needed a marketing banner for an event next day. They worked hard and provided an amazing display same day!!! We are truly grateful as we were provided an amazing top quality experience.
Top quality. Always on time or early. Speedy delivery. Best printing place in ATL!
John at Sir Speedy completed our company signage for our office lobby and we could not be happier with the results. He delivered on price, timing, and seeing the job through to completion. John provided an overall excellent experience!
Personalized help to make my project look amazing. Friendly and good quality work. Also a great price.
We've been using these guys for 13 years, for all of my business printing needs. We have never had a problem with an order and the final product always arrives on time and looking great. The staff is professional and friendly, qualities that are getting more and more rare, these days. You cannot go wrong doing business with these folks!
Have used several times. Has always been professional, very courteous, and on time with the jobs. Very pleased with the end result every time. Highly recommend.
We use Sir Speedy for a variety of printed materials. John is always SO quick to respond and get things going for us. Their prices are very reasonable and we've been happy with the quality of every single thing we've gotten from them! I highly recommend their services.
Ordered some promotional items for our church. John was knowledgeable and helpful placing our order. He got us a quick quote. Items were exactly as described. I loved the fact that from the first step to last they had informed us all along they way. Great company. Items shipped timely and no hassle. We will definitely be back . Thanks for a great job and excellent customer service.
Was looking for QUALITY business cards for the team. Contacted John and David at Sir Speedy, shared what I was looking for and they were quick to respond. Sent them my homemade vision of the card with our logo and within a few minutes I was provided my first proof. After a few changes from my end I was signing off on the approved card proof and it was delivered within a few days (I did not request RUSH). Highly recommend them should you need design and quick turns.
John G. @ Sir Speedy did an excellent job laying out different signage options for both interior & exterior settings. He was able to provide quick solutions and quality signage for my new facility. Great team to work with!