Sir Speedy offers everything you want in a creative resource: the strength and reliability of a national network with personalized service at the local level. The best of both worlds, all the way around.
A superior resource for all your communication needs.
For more than 50 years, companies have relied on Sir Speedy for all their marketing and business communication needs. Your neighborhood is our neighborhood. We're here for you. Our reputation as an industry leader comes from our ongoing commitment to state-of-the-art technology and the exploration of emerging trends, allowing our customers to benefit from the latest advancements.
It's so easy to rely on us:
We provide nearly every capability you might require, and that list expands continually as we offer exciting new products and technology designed to help your business grow.
Our focus on industry best practices means our production quality is high and turnaround time is fast.
At Sir Speedy, we take the time to get to know you and your business.
Even if you're not ready to kick-start your project but have questions about how to best approach it, give us a call. We enjoy getting involved early on to ensure you have the best possible guidance to achieve success.
View our full-service capabilities
Sir Speedy Austin
600 Congress Avenue
14th Floor
Austin, TX 78701
Business Hours
Mon - Fri 8:00 AM - 5:00 PM
By Appointment Only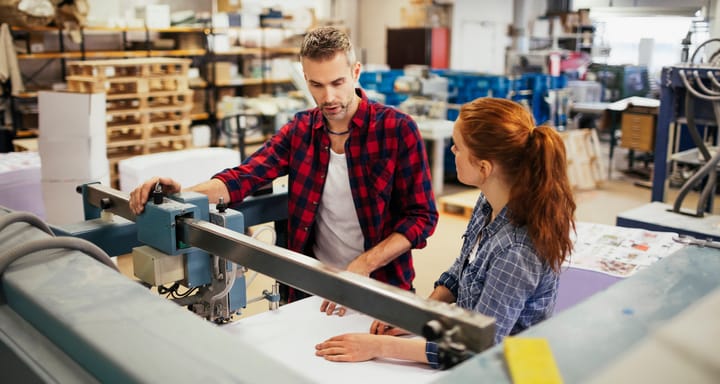 The team at Sir Speedy in Austin, TX saved the day. Our company had an executive in town for a trade show who left his marketing materials on the plane. Sir Speedy in lighting fast fashion was able to print and deliver new materials for him in less than 1 business day. Thanks for the great customer service.
Sir Speedy is my go-to printer. They ARE speedy, and deliver a quality product every time. The staff is great, really friendly, responsive, and pleasant to work with.
Great job by the Sir Speedy team!!! I was flying in from out of town and needed some postcards for a conference in Austin right away. They turned the job around quickly, the postcards looked great, and they delivered right to my hotel. And equally important stayed in touch with me along the way to let me know how things were going.
I can't sing my praises for these guys loudly enough. This week, we had a conference at the nearby hotel and we needed some rushed brochures (a total of 60 of them at 8 and 12 pages) done for the first day of the conference. The afternoon before, I call around 5 print shops in the area (with about 3 hours left in the workday, knowing this is a last minute request) and I get a no from all of them, until Ann at Sir Speedy picks up. Not only did they deliver in person to the hotel that same evening, but the quality blew everyone away. The next day, my boss asked to print some postcards - again, short notice. I speak to George and Ann once more, who send me the quote and payment link with a couple hours left in the work day. I'm not kidding when I say this: not one hour had passed since I punched in the card information until my colleague sent me a photo from the hotel, holding the cards, beautifully printed, wrapped, and boxed. Simply amazing service! These guys are something else! If you ever need help with any of your printing needs, this is the shop to go to. Thank you again!
The service was exceptional. I'm with a local hotel and Ann was very quick at getting back to me with pricing, then when it came time for purchase everything went smoothly. The product was top notch. Thanks Guys!
First off, Ann is amazing! She is so personal she makes you feel a part of the family. Sirspeedy truly lives up the name. I definitely recommend their service. Lastly, I asked for the impossible and they made it happen.
For more than three years, Sir Speedy Austin has been our go to for many different types of print projects. The quality of their product and turnaround time is exceptional. Dolores, Ann, and the whole team are the best and a delight to work with!
Our firm uses Sir Speedy for all of our printing needs and those of our clients. They not only make it easy but the service we receive and quality of their work is why we consider them part of our team. They make us shine and our clients happy. Thank you to the crew at Sir Speedy for always doing whatever it takes to get the job done right and on time.
I came in to Austin for a conference and the staff at this Sir Speedy location was very quick to respond to my last-minute needs. Dolores was able to turn around a price quote for me within an hour and process a phone payment shortly thereafter. Printing arrived on time and looked perfect. I called around to other printers to compare prices and none of them could turn around the work order in the time I needed it. Thankfully Sir Speedy was able to do it - and with great customer service too!
Join our team
Choose a career with Sir Speedy where people, purpose, and passion drive our growth.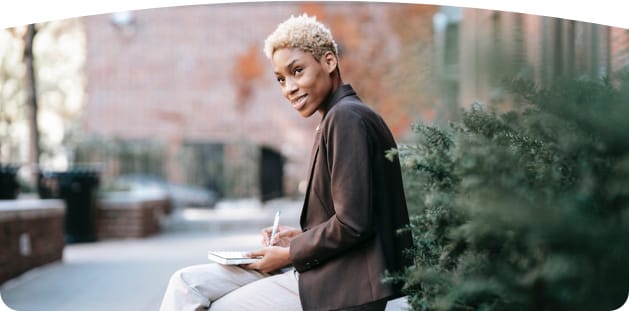 STAY UPDATED
Our newsletter is a great way to get insider information with the latest updates.