Everything You Need
That's our mission. To provide the wide range of communications and marketing capabilities that assist you in running your business. We are passionate about delivering quality products and providing you with the best possible service. This means we are well versed in the latest technologies. Handle projects large and small, simple to complex, and take you from idea to final execution quickly and efficiently. If you have a lot to do with little time to waste, let us take care of it. Enjoy the ease and confidence of working with a local resource that's part of a nationwide network—Sir Speedy.
Show-Stopping Quality
WeDo beautiful. Elevate your business marketing with a creative partner who has been turning ordinary into extraordinary for more than 50 years. We're known for producing exceptional quality – polished and professional materials that make your brand shine. For superior print, signs and marketing, we're your go-to, one-stop resource.
Creative Solutions
WeDo smart. Bring us your challenges, and we'll work with you to solve them with our extensive spectrum of products and services. We understand business life is filled with everything from finding new customers and keeping the ones you've got, to implementing new technologies. Let's meet and get those creative juices flowing!
Out-of-the-Box Ideas
WeDo inventive. Fresh thinking is a competitive advantage in a crowded marketplace, so when you need a resource who can produce something inspiring, look to your local Sir Speedy. We're up on the latest marketing trends and innovations, collaborating with you to explore exciting new ways of achieving your business objectives.
Lean On Us
The marketplace is demanding, so it's nice to know you've got someone in your corner and in your neighborhood – Sir Speedy. We care about your success, and as a member of the business community, we're here to help you grow and thrive. Share your dreams and goals with us knowing we work with customers from nearly every industry. Our breadth and depth of knowledge streamlines workflow, getting you to the finish line faster. So, lean on what WeDo so you can do what you do best.
Sir Speedy Harper Woods
20304 Harper Avenue
Harper Woods, MI 48225
Business Hours
Mon - Fri 8:30 AM - 5:00 PM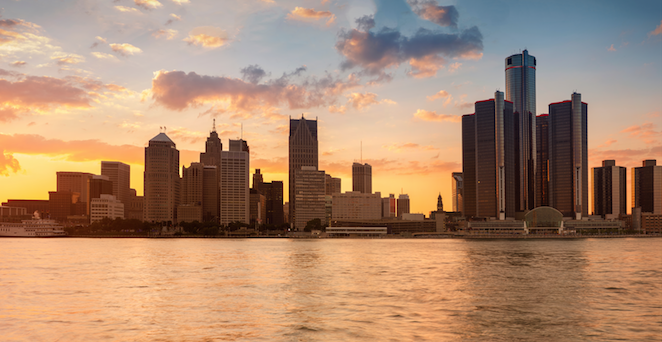 I have been working with them both personally and professionally for about 8 years. They always go above and beyond for me. If you even et a chance to work with Deanna and Nicole they make an amazing team. So quick and such beautiful work.
Absolutely phenomenal service. Everyone we have spoken to at Sir Speedy is very kind on top of that. They delivered faster than we thought possible for a number of items for an event that we had on the other side of the state. All of the items we ordered came out beautifully. We are a non-profit and they will definitely be our go to for all of our fliers and other branded items in the state of Michigan. You couldn't ask for a better experience. Thank you for your great and fast work, Sir Speedy!
Sir Speedy (Harper Woods, MI) is fantastic! They are very responsive, fast, and knowledgable. I regularly work with Cathy, Jill, and Steve on design, production, and everything else! Really a wonderful staff. Thank you!
By far the best customer service you could every ask for, not to mention their very competitive prices. Since I started doing business with them close to four years ago I go nowhere else.
Sir Speedy was a great help to our business. Brie was so easy to work with. She has a great eye for color and is very knowledgeable about their products. We love our new business cards and stationary. Will use again!
This company is an absolute delight to work with. They are super communicative, professional and reasonably priced. Their product always looks awesome and they are the best at listening to the client's needs and offering suggestions. Sir Speedy is my forever printer.
excellent to work with, very smooth process from design to delivery. Getting ready to start another project with them. HIGHLY recommend!
I have worked with Kori at this location for many years through various companies I have worked at. She is very professional and always goes above and beyond. She has gotten orders and quotes requested completed "speedily"! If you need these types of services, she is for sure the person I would want to get the job done.
I've been going this place for a few years and they do an excellent job whatever they do and they're really nice people
Absolutely love doing business with Sir Speedy! Especially Kori, she is so responsive and helpful with any questions or concerns we've had. I love that she insists on making sure we're getting the exact product we're looking for and makes great suggestions to fit our needs. The graphic designers and entire team are awesome as well!
Always great customer service and quality!
1st time visitor, and I'm in love great service. Very fast, and very inexpensive. I would paid twice as much at FedEx. Will absolutely be back.
I highly recommend Sir Speedy St Clair Shores!! The staff is wonderful they always answer my questions and provide me with any help I need. The prices are comparable with other printers but Sir Speedy delivers!!! I love that feature!!! Our old printer messed up an order and told us they did not have the machinery to correct the folding problem, so I called Sir Speedy and they were able to do the folding I needed and have it ready the next day!!!
I have been working with Sir Speedy for many years on an annual printing project. They have been extremely helpful, kind, and efficient, and they always provide a beautiful product! I highly recommend them for any printing service.
I've been working with Tom at this location for the last few months. I appreciate his professionalism, attention to detail and knowledge of the print industry. I highly recommend working with this Sir Speedy!