STICKERS AND DECALS
We offer a wide range of sticker and decal production options to cater to your unique requirements. Our capabilities include kiss cutting, static cling, die cutting, and production on either rolls or sheets.
Kiss cutting is a process that involves cutting the top layer of material, but not the backing paper or liner. This allows for easy peeling and application of individual stickers.
Static cling stickers are designed to cling to surfaces without the use of adhesive. They are ideal for temporary use and can be easily removed and repositioned.
Die cutting involves cutting the sticker into a specific shape or design using a steel rule die. This method allows for precision and flexibility in creating intricate designs.
Our production options include both rolls and sheets, depending on your needs. Rolls are a convenient option for large volume orders and can be easily dispensed using a label dispenser. Sheets are ideal for smaller orders or when you need a specific number of stickers or decals.
Our team of experienced professionals is dedicated to ensuring that your vision is realized with world-class printing and out-of-the-box thinking. We work closely with you to bring your ideas to life and produce high-quality stickers and decals that exceed your expectations. So let your imagination run wild and trust us to produce the perfect solution for your needs.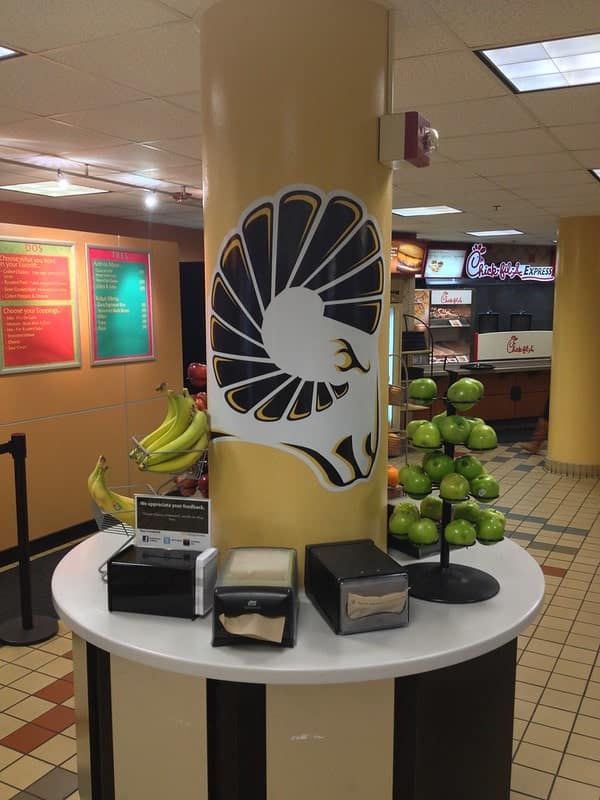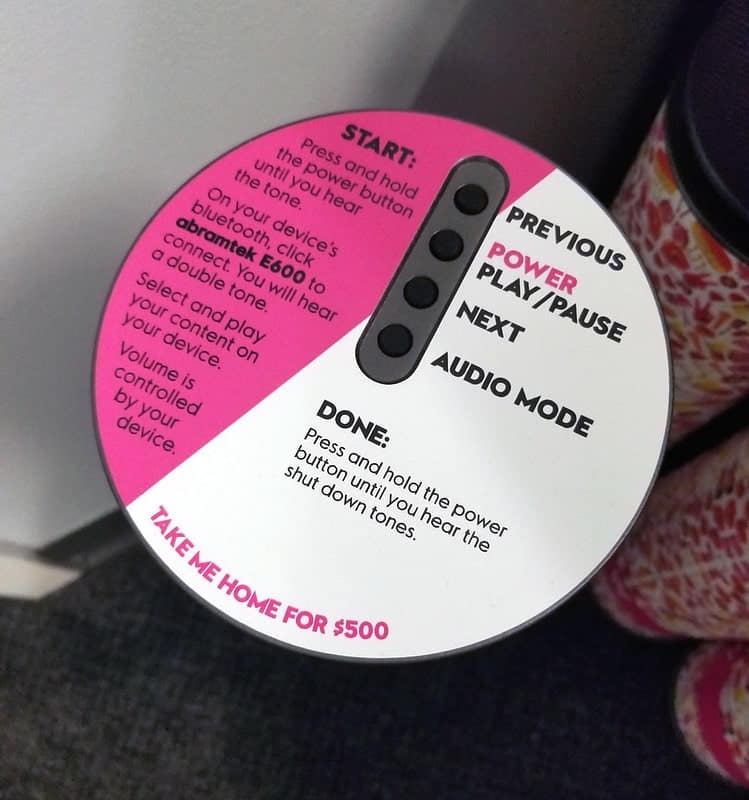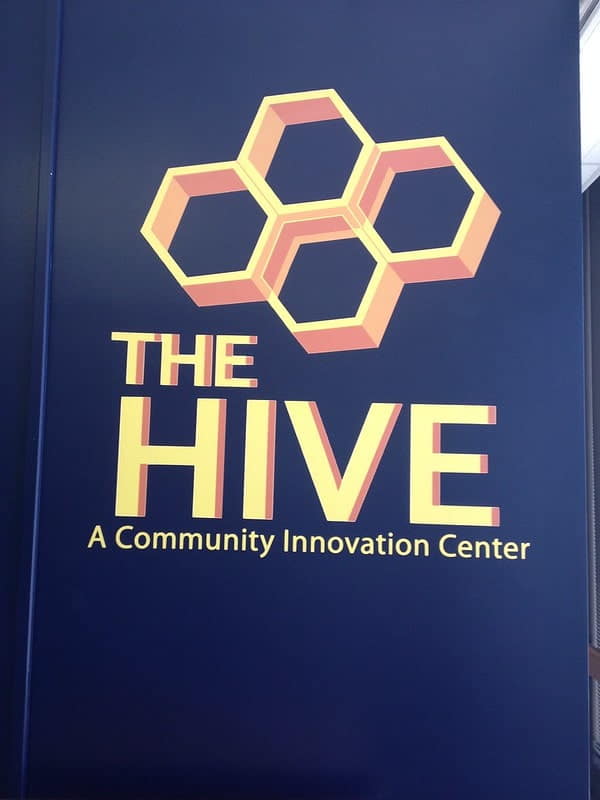 Sir Speedy Havertown
443 West Chester Pike
Havertown, PA 19083
Business Hours
Monday: 8:30 AM - 5:00 PM
Tuesday: 8:30 AM - 5:00 PM
Wednesday: 8:30 AM - 5:00 PM
Thursday: 8:30 AM - 5:00 PM
Friday: 8:30 AM - 5:00 PM
Saturday: Closed
Sunday: Closed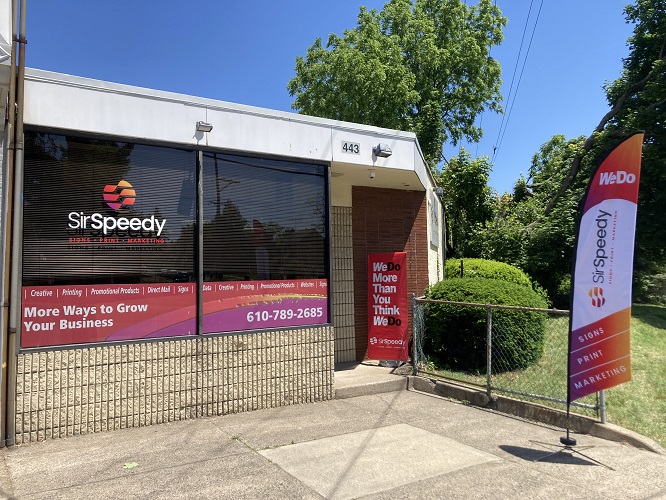 Just an incredible experience from start to finish. Mike was patient and helpful as we went back and forth with proofs and different ideas. The process was efficient and we received everything quickly. I would recommend this service to anyone in the area who has printing needs! We definitely will be using him for all future orders.
I've worked with Mike Brown and his staff on a countless number of projects. They have always exceeded my expectations, finished the job on time or before and always stayed within my budget. They are great company to work with. I know for a fact Mike takes great joy in hearing that his customers have benefited from the projects he provides them with.
Michael was extremely professional and the turnaround time for our products was quick! We will definitely utilize Sir Speedy for future projects and events (Branding and Communications Coordinator for Journey to Yourself).
Sir Speedy lives up to their name! They will get you custom estimates very quickly, within hours of you sharing the specs. Highly recommend their pens!
Michael and team are great to deal with, flexible and full of great ideas. The production quality is high. I use Sir Speedy in Havertown, PA for all my signage needs.
Very happy with my new business cards. Mike and his team were great to work with- great communication throughout the process and very quick to respond with any changes or updates. Highly recommend!
We had three vehicles have graphics added. They were precise and well done. There was an issue with the third vehicle. The applicator picked it up before the start. He made adjustment and asked for my approval. It was an excellent solution! I highly recommend SIR SPEEDY in Havertown!
I had the best experience, I was able to give Kim a sample of a document that I am currently using at work and she was able to recreate it and had the product to me in a weeks time. Fantastic would use Sir Speedy going forward for all my company's needs.
Michael and Sir Speedy are wonderful to work with. Great prices, very fast turnaround time, a great variety of print and product options and best of all great quality too. Very happy customer. Love this local business
If you need tremendous customer service and fast prints? Sir Speedy is the place for you. Their team is absolutely amazing and super helpful. You can definitely count on them to get the job done on time. They also follow up and check in when requests are uncertain , showing how much they care and how passionate they are about their work. My organization (PYSC) has been working with them for a while, and we look forward to working with them again for our next major projects/events. 10/10!!!
We work with Michael Brown and Sir Speedy for several projects for our school. Michael and his team are super supportive, communicative, efficient and fast. We are always pleased with the final results and enjoy the relationship we have built with this team.
I used Sir Speedy for a full color community calendar. The only thing that exceeded the stunning print quality and overall design of the calendar was the service level. I will use Sir Speedy for my future print projects, refer them to my network, and recommend to friends. Great experience.
Sir Speedy accepted the challenge to print my booklet and also to overcome the e-book specific requirements that Kindle Publishing demands. The changes that I often requested were met with a smiling face and a willing attitude to accomplish what Kindle recommended to be done. Thank you Sir Speedy for partnering with me to help get this booklet published. It turned out great!!
I'll first tip my hat to the amazingly friendly owner and staff. Michael and his team won't let you down. Further, they live up to the name Sir Speedy! They cover all your basic copy and printing needs. Of course, that is pretty standard. They also have an in-house graphic designer for more complex creations. Once designed, you can decide where you might wanted printed - from poster to products - and they will take care of the rest. I'll keep this review short and 'speedy' by ending with a clear recommend!
I used Sir Speedy for my business cards and brochures when yet another online service was disappointing. I really wanted gold foil on my cards. Michael went back and forth with me several times until we got my design perfect. My business cards are beautiful and my brochures are professional now and something that I am proud to hand out.
This is the second year in a row Micheal and his team at Sir Speedy created new business cards for me. The cards they designed and printed exceeded my expectations and the price was right. I highly recommend them⭐️⭐️⭐️⭐️⭐️
We are so very pleased with the storyboard Mike and his associates creator for us. From the design to the installation, everything was perfect. Great value great service, overall great company.
We have been using Sir Speedy for over 5 years. They are always prompt with our orders as well providing us high quality products. I appreciate all the staff there from placing the order to the hand delivery of my order.
Sir Speedy Havertown has excellent service and great turnaround time! He printed my sticker sheets just like the PDF I sent them! Thanks Michael
Mike Brown is a true pro! His Sir Speedy store does great work at a reasonable price. The professionalism and customer service skills of the entire staff are first rate!
Enthusiastic, knowledgeable , and helpful. I have never used a printing shop before and had a JPG to print as a 2' x 4' poster. Done quickly and professionally.
I have been dealing with Havertown Sir Speed for over 20 years. I would never consider going anywhere else. ALWAYS a great experience with Michael and his team!
Thank you so much for doing my labels in such short notice! They are amazing! Ill be back. Judy
Dr. Barry Cohen & Associates
Great service. Good reason they call it Sir SPEEDY! Friendly and dependable.
I was thrilled with Sir Speedy. They were very quick to communicate and stay on top of the project as I was frequently taking extra time for response. It was printed quickly and beautifully. Reasonable prices too!
Michael and his team at Sir Speedy in Havertown are just terrific to work with. They respond to inquiries quickly and do beautiful work. What more could one ask?
I got in touch with Michael and got him over everything he needed. Within 24 hours I had an invoice and within a week my banner was complete! The quality is perfect and the price was very reasonable. I can't wait to see it hanging on Eagle Road. :)
I have been using Sir Speedy in Havertown for over 10 years between 3 different jobs and for personal printing as well. They are by far the best printer in the Philadelphia area. They have unparalleled customer service, quick turnaround, and a personal relationship that will carry you through all of your work. Don't wait until you are disappointed with another printer - just go to Sir speedy from the start.
Kim was so helpful. Got exactly what I needed faster than I thought. Great communication throughout. My new go to printing place!
Just wanted to take a minute and say what a pleasure it was doing business with Mike and his team at Sir Speedy havertown. I had a small job that was time sensitive and these guys treated it as if i was there only client. the job turned out beautifully, on time and with a smile. i will take all my printing and sign work here for now on. 5 stars just doesnt describe how impressed i am with the attention and friendliness this team offered. Thanks!
Professional products, excellent customer service and competitive rates. Highly recommend!
Michael Brown and his team always work seamlessly with us. He and his team are willing to go the extra mile to make sure the signs and banners that they produce for us are done to our specifications. Their prices are competitive and delivery is super convenient. Thanks, Mike and team!
Your turnaround time was excellent as well as overall service. The tickets we had printed up looked good. Thanks
I have worked with Mike at Sir Speedy for many years on many different projects and continue to be impressed by his customer service. Great price. Always on time. I would not use anyone else for all of my printing needs!
Always a pleasure to do business with Michael at Sir Speedy in Havertown. The quality and prices of the printing is excellent and the service outstanding. They always exceed my expectations. Thanks Sir Speedy!
Very reasonably priced and took the time to understand my project. I look forward to working with them again!
Mike did a beautiful job with our decal for our office door! The service was quick & professional. Thank you!
Our company switched over (about 2+ years ago) from a different printing company to Sir Speedy because I wanted to support local Havertown businesses & I was not happy with our previous printer. Anyway, so glad I switched. Michael & Kim have been nothing but professional & accommodating. They do try to keep their prices low to meet our quarterly printing needs. Highly recommended!
Our lawn signs were better than I expected. Thank you so much for quick turnaround as well.
I used Sir Speedy for some postcards, and the process couldn't have been easier. Michael was prompt to answer any questions I had, and the final product was exactly what I wanted.
We have had the pleasure to work with Michael, Kim and the Havertown Sir Speedy Team for years - they are our go to printing service! They are consistently organized, detail-oriented and are gracious enough to roll with our occasional last minute requests! I know I can count on them to bring our materials to life and help our brand be seen. They are truly supportive of our Small Business and we are grateful for the strong working relationship!
Fantastic work again from Sir Speedy in Havertown. Helped us look great at our first big show since lockdown and were super patient with our last minute needs.
Sir Speedy printed all of my wedding paper (menus, escort cards, welcome bag notes & city map, and wedding programs) from templates I used from Etsy and did an incredibly gorgeous job. They were so easy to work with and the process was great. Thank you to Kim and the team for all of their help!
Seeking a printer to print only 20 copies of a 300+ page book with lots of photos was frustrating. Most were either not interested in such a small job or simply didn't understand my creative needs. Sir Speedy was beyond fantastic. Their creativity was beyond my expectations - simply exquisite. They worked fast and made all deadlines. The cherry on top -- the price was significantly less than any others.
Michael is always helpful, professional, and responsive for all of my printing needs. Fair prices, quick turn around time, and excellent finished product. Great experience all around!
Great to work with! We had a new design on stationary, cards and envelopes. Kim is very easy to work with and responsive to our changes. Very pleased with the outcome! Would recommend and defiantly use again.
We had some cards printed for our synagogue. Kim was wonderful to work with. She was knowledgeable and friendly and made the whole process easy. The print job looks great and we are very happy with the price! Will definitely use them again in the future.