Social MeDIA
At the core of any successful business lies the ability to build strong and lasting relationships with customers. Social media has emerged as a powerful tool for fostering such relationships, enabling businesses to connect with their audiences on a deeper level by sharing relevant content, engaging with their audience, and providing timely support.
Sir Speedy recognizes the importance of social media in building and maintaining brand loyalty and offers a range of services to help businesses leverage this channel effectively. With our social media marketing, management, and analytics services, we help businesses create compelling content that resonates with their audience and drives engagement.
Our social media experts stay abreast of the latest trends and developments in the industry, and we use this knowledge to help our clients stay ahead of the curve. We share tips and best practices that can help businesses maximize their social media impact, from creating compelling content to engaging with their audience in meaningful ways.
Through social media, businesses can provide links to their products and services, ask for feedback and reviews, and keep their audience informed about new developments and promotions. From Facebook and Twitter to LinkedIn and beyond, social media offers a wealth of opportunities for building brand awareness and driving customer engagement.
In short, social media is a crucial channel for businesses looking to build strong relationships with their customers. And with Sir Speedy's social media marketing and management services, businesses can leverage this channel effectively to drive growth and build lasting brand loyalty.
Sir Speedy Whittier
7240 Greenleaf Avenue
Whittier, CA 90602
Business Hours
Monday: 8:30 AM - 5:30 PM
Tuesday: 8:30 AM - 5:30 PM
Wednesday: 8:30 AM - 5:30 PM
Thursday: 8:30 AM - 5:30 PM
Friday: 8:30 AM - 5:30 PM
Saturday: Closed
Sunday: Closed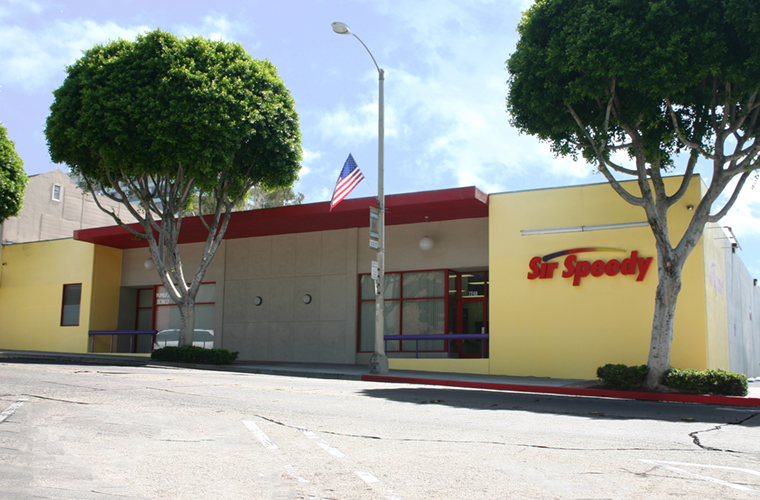 I've been there twice and Maria has been very helpful and patience. I highly recommend Sir Speedy in uptown. Thank you. ❤️
Amazing, amazing, amazing. Victor is great at his job, he's so kind, and friendly. He helped me through the process as a real professional, I can't be more thankful for their services.
Amazing team here at Sir Speedy!! They do great work and made my life much easier!!
Love working with Rich, Madeline and the rest of the team at SSW. Above everything service is ALWAYS #1. They've always made sure my projects are done the right way, the FIRST TIME and helped me fine tune my work. I definitely recommend.
Easy to work with. Always understands the importance of a quick turn around when working with the automotive industry and the labeling requirements.
These guys are amazing! They have friendly associates that are willing to help. Not to mention the prices are great! Had to print 300 pages and they only charged me $25! The place is nice and they have a wall covered in awards, which shows to me that they are good at what they do. Overall, I was very happy. Will come back and do business with them again soon.