Welcome to Sir Speedy
What we do BEST
Whether you need top-notch printing, custom web design, or a direct mail marketing campaign, we're ready to help. Get the quality products, services, and experience your business deserves — partner with Sir Speedy today.
Get inspired!
Need ideas or inspiration? Our resource center contains the information, articles, tips, newsletters, case studies, and more just a click away.
Great staff. Connie helped guide me to make the correct printing decisions that assured success. Definitely my go-to printing/marketing service in the Austin area.
Service is quick and reliable. They have helped me in a pinch and got the product to me in a short amount of time.
The people at Sir Speedy are fast, friendly, easy to work with, and put out an excellent print job. You ought to try them.
We have used Sir Speedy for years for many marketing supplies and mailers and are always beyond happy with their friendliness, professionalism & quality products!
I and my former company had a long relationship with Sir Speedy, long before we were bought out by a larger company. We have never been disappointed in their services or the quality of their final products.
I enjoy working with Sir Speedy because they are patient with their customers and provide an expert opinion for any print job you are interested in.
We love working with Connie! She is knowledgeable, responsive, and kind. The quality of our deliverables has been top notch and quick. Highly recommend!
We would highly recommend them for all your printing needs. They are very friendly and always provide fast service.
Go to printing place for Smiles of Austin & Dripping Springs. They make the whole process seamless from being able to just email the artwork to the communication to let us know it's ready for pick up. Extremely friendly, competent team :)
Sir Speedy lives up to their name and the print quality is always great. Highly recommended.
Sir Speedy always delivers in a timely matter. We have used Sir Speedy for many years for all of our printing needs, you will not be disappointed. They pay attention to detail and make sure that your order is of satisfaction prior to printing.
We have used Sir Speedy for years and I really like the home-town attention to my projects they provide. They turn out beautiful work and it is sure speedy!
We have ordered from Sir Speedy for years and have never been disappointed. Always very professional and excellent service. Products are exceptional.
The folks at Sir Speedy took care of my order in a timely manner & produced the quality envelopes that I was looking for.
We had a rush business card order that needs to be created and printed quickly. Connie and team were amazing to work for and our finished product was perfect!
Sir Speedy is consistent in delivering exactly what we ask for and the customer service is excellent. Connie and her staff are extremely responsive and I couldn't ask for a better experience. We have used Sir Speedy for years and are happy to be in partnership with them.
I have found Sir Speedy easy to work with and very responsive. They get the work done quickly and have excellent customer service. Highly Recommend!
Very fast and friendly service. Excellent customer service. We have been using Sir Speedy Print for years and we have never had a problem with any of our orders.
For years and years I have enjoyed predictably excellent service from Sir Speedy.
We have always received first-class premium customer service, and care. Sir Speedy team has been top notch in understanding our needs, designing everything from signs, posters, vinyl labels, to silk screening of promotional items clear through the process of delivery---it has all been top-notch/professional with reasonable pricing and turn around times.
Printing required extraordinary coordination with staff to get the perfect product. Staff were focused and professional during the coordination effort.
We have been using Sir Speedy for printing our books, & sometimes under time constraints. they have always done a great job, in a timely manner. We print small runs of perfect bound books ranging in size from less then 100 pages up to 600+ pages and they have handled them all
I've been working with Sir Speedy for two years, and they have done fantastic work for the company I work for, CWS Housing. We know we can rely on them for quality and speed! They always impress me with how quickly they can get my orders done, and the quality is always top notch. Connie is very knowledgeable about products, and is always quick to lend a hand when we need it. Thanks Sir Speedy team for being consistently great!
Sir Speedy Austin
3818 Far West Boulevard
Suite 105
Austin, TX 78731
Business Hours
Mon - Fri 8:00 AM - 5:00 PM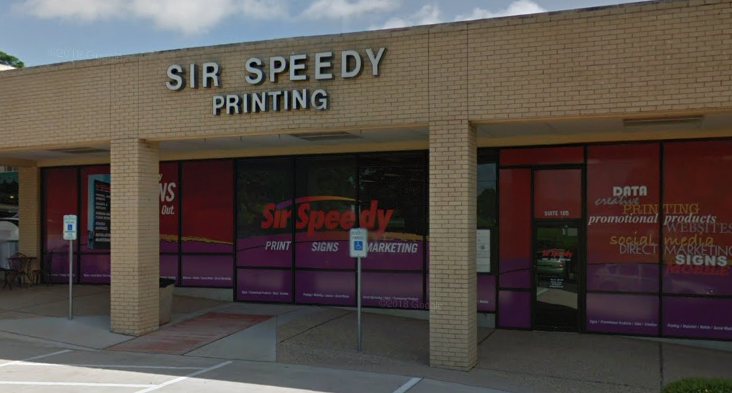 Reliable services for every industry
Join our team
Choose a career with Sir Speedy where people, purpose, and passion drive our growth.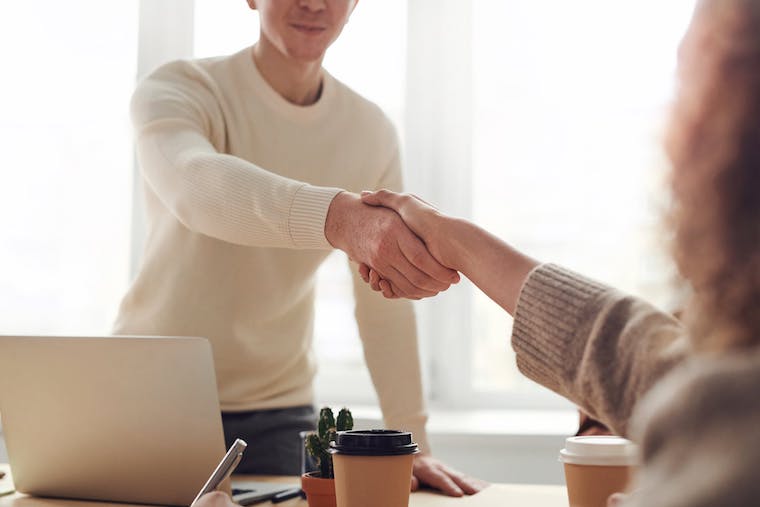 STAY UPDATED
Our newsletter is a great way to get insider information with the latest updates.