Social MeDIA
The root of business success is relationship-building. Social media allows you to build on those relationships by providing platforms to educate, inspire and engage with your customers.
Sir Speedy helps you achieve this goal by offering services such as social media marketing, management and analytics to keep your brand top of mind. Share tips and trends. Provide links to products and services. Ask for reviews. From Facebook and Twitter to LinkedIn and more, social media can be an effective brand building media channel.
Sir Speedy New Britain
210 Main Street
New Britain, CT 06051
Business Hours
Mon - Fri 9:00 AM - 5:00 PM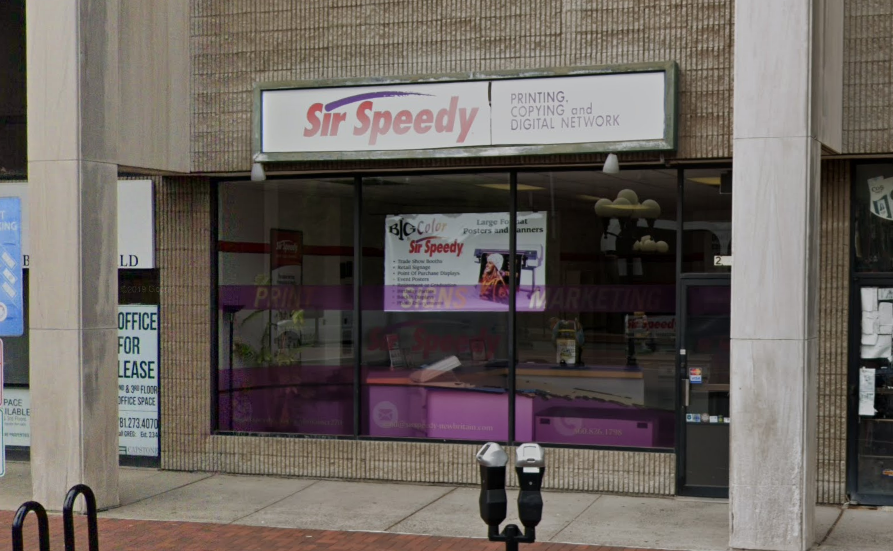 I frequently order signs for legal publications and marketing from Sir Speedy in New Britain. They always do a great job for me. The design is top-notch , the production is on time and the prices are reasonable. I have also used them for professional shredding. The best part of working with Sir Speedy in New Britain is the team. Everyone is nice and professional. Highly recommend!
I have my AO size Ellie and Mac patterns printed at Sir Speedy. They are affordable and local.
Always nice. Very informative representatives. Low prices. Convenient location for local businesses and residents. Very nice.
Every time I need Sir Speedy they get the job done and very reasonable prices,very nice knowledgeable courteous staff.I give 5 stars plus!!
I change my rating because I believe in second chances and they fix the issue I thank u very much
Maria, Carlos and staff have ALWAYS done a great job for us for over 20 years of doing business together. Happy to have them as a LOCAL and independently owned business we can count on!
I along with a team of local New Britain Lions designed a mini-brochure for our Club. Maria and her team interacted with me on a timely basis and even initiated meaningful ideas that we incorporated as we moved through the process. We were under a tight deadline but, Sir Speedy beat the deadline. They exceeded my expectation. I/we will definitely use Sir Speedy for future requirements. Ken K.