Where offline and online often meet.
The beauty of direct mail is in its precision. Rather than advertise your product to the world and hope something sticks, direct mail delivers only to an audience that fits your customer profile. By using your own data as well as supplemental mailing lists, you can hone your marketing to deliver more qualified prospects, which can drive a higher return on investment.
In our digital age, consider this powerful piece of information: 90% of direct mail gets opened*. Direct mail is tangible, enables consumers to read information when it's convenient for them and can be saved for future reference. Whatever your business objective—boosting sales, creating loyalty programs or increasing ROI—Sir Speedy can help you deftly craft campaigns that connect you to meaningful prospects and customers. Use some or all of our full-service capabilities to serve your needs:
Direct mail design, production and response tracking
One-to-one marketing
Variable data printed materials
Mail list acquisition
Data management
Kitting and fulfillment
Inserting and hand assembly
Bar coding
And much more!
Sir Speedy - Direct Mail and Mailing Expertise
Direct Mail is Trusted

Direct mail in a digital world builds a better connection with customers. It's the unexpected that gets them talking.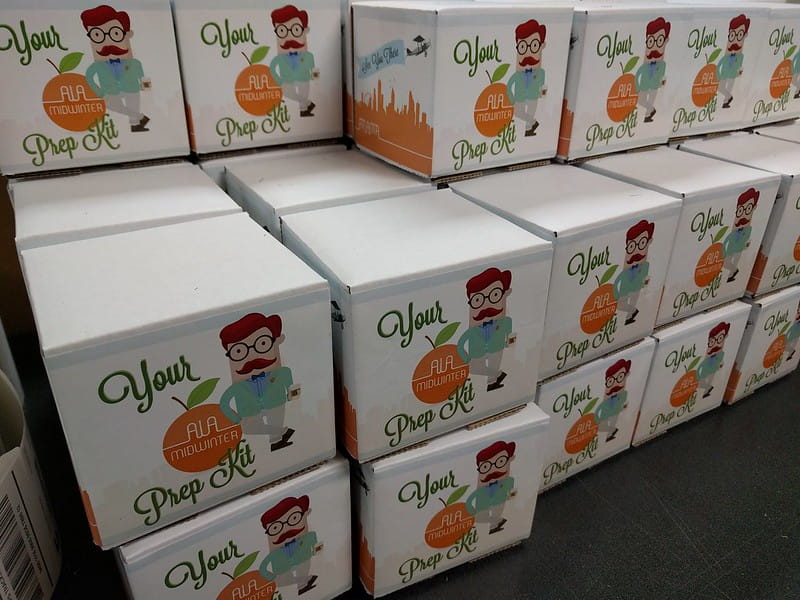 Build Loyalty

To maintain or renew customer loyalty you can't beat a direct mail program. Keep your brand top of mind with offers and incentives they can't refuse.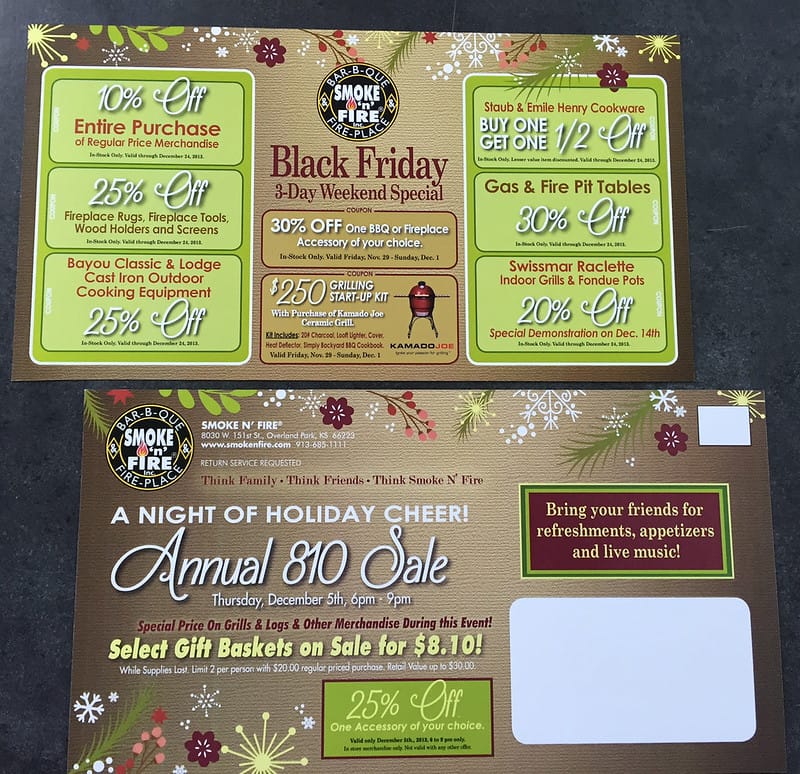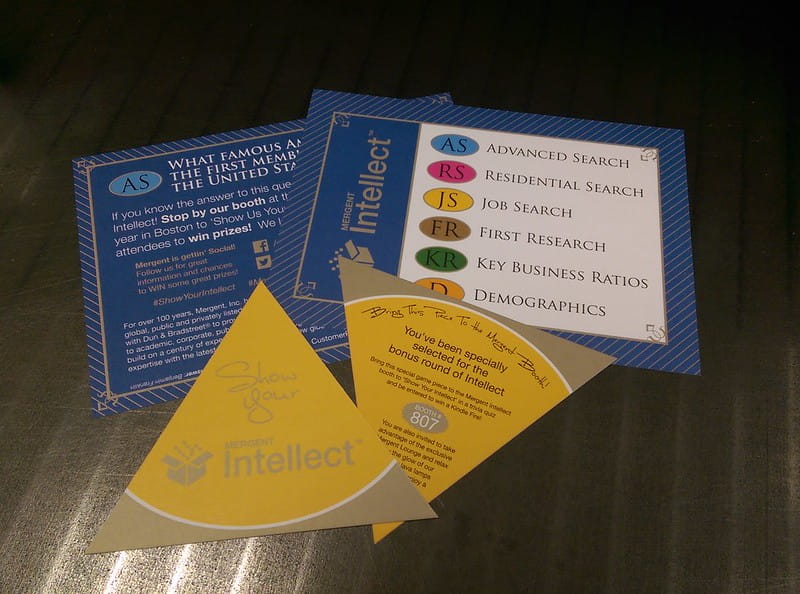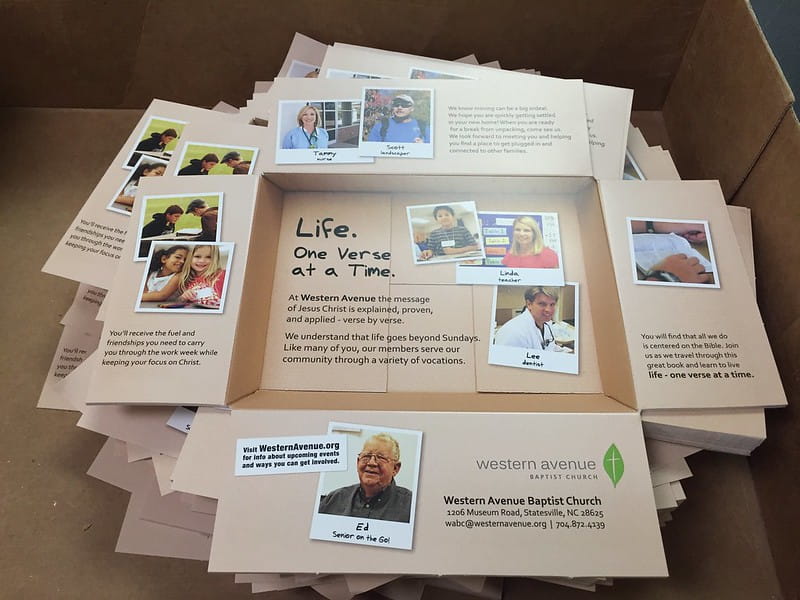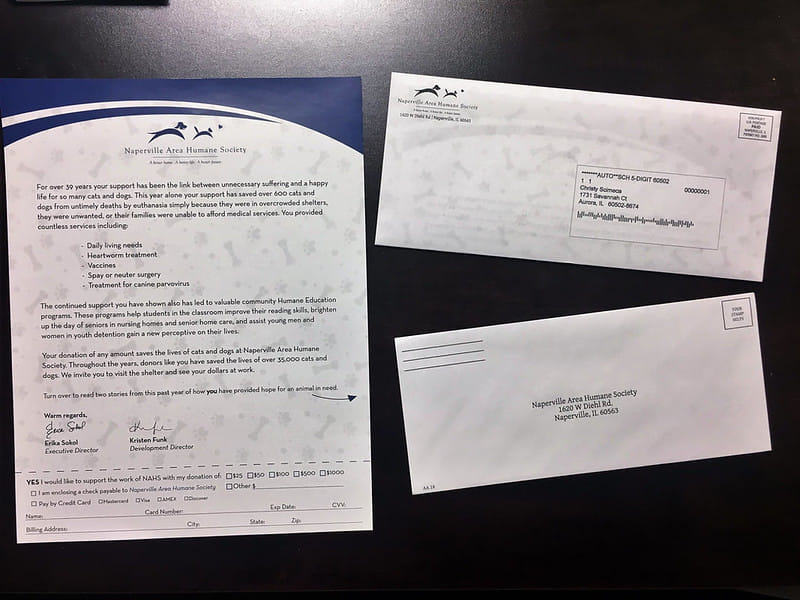 Direct Mail & Mailing PRODUCTS AND SERVICES
Sir Speedy St Petersburg
4001 35th Street North
St Petersburg, FL 33714
Business Hours
Mon - Fri 8:30 AM - 5:00 PM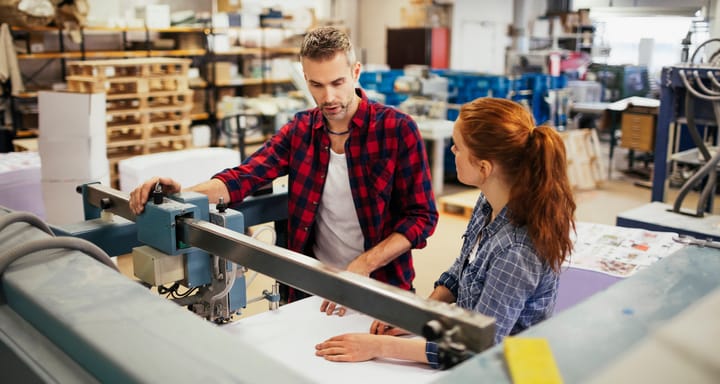 Sir Speedy is not only expedient in their production, but they are the utmost professionals when it comes to working with our staff. They are quick to offer solutions to problems or issues and always seem to have an answer to our needs.
Starna and the entire team at Sir Speedy are always so kind, professional, and helpful! They offer the highest quality work in very competitive turn around times and are our go-to printer!
Starna has been absolutely wonderful to work with as well as the graphics and product manufacturing team. We moved to St. Petersburg Florida to open up our branch location and the team at Sir Speedy has been such a gem working with in our marketing efforts helping us seamlessly get off the ground. Thank you.
It was a great experience. I got just what I wanted and I'm happy with the price. I even decided to have two signs cut down, even though it was made as I asked. They cut them for free. Very good service.
Sir Speedy is remarkable and we have used them for many years. I continue to use them even though they are on the east coast and I live in California. Thanks to Jerry and the team, we always have the best products and results.
Wow...is all I can say about the "above and beyond" service that Starna and her crew gave me! I needed RUSH printing jobs and they were there! I needed advice, they were there! 💯💯💯👏👏👏 There's not enough positive expressions that I can have for their coming through for me...❤️ Thanks Starna, Sir Speedy and the entire staff. It shows of GREAT leadership! I highly recommend using them for your Print, Sign and Marketing needs! 💯💯💯
I'm so extremely pleased with the service and response of the team at Sir Speedy. The name says it best - Speedy! I've dropped some pretty last minute requests on them and they've been able to produce what I need in less than 24 hours. Will continue to come back time & time again, they've more than earned my business!
Great print shop! Whenever possible I like to support small biz. So i was a little hesitant to give my business to a franchise. But they are locally owned and very responsive! Excellent communication, management of expectations and time lines as well as delivery! They have my business going forward!
I'm so happy with the service, price, turnaround time and print quality at Sir Speedy! I had a door decal made for half the price other competitors quoted. The team sent me two proofs prior to printing to ensure satisfaction. Within 2 days of approval, I picked up the order. Highly recommended to everyone!
CCF Calvary Chapel Fellowship St Pete
The staff is amazing and the products are created very quickly and with great quality. We go to Sir Speedy for ALL of our marketing needs because they are reliable, helpful and efficient!
I always have a great experience and receive great, communicative customer service. I am very pleased with their products as well.
Thank you for all of your assistance! Every time I have contacted Sir Speedy, I've been met with friendly, prompt service and good quality material! We are always happy :)
We were in a jam to have some flyers printed for a conference being held in St. Pete. Our turnaround time was restricted and the pricing we were getting from the obvious players in the printing universe (companies who's name begins with F, U, and O) were outrageous. Sir Speedy came in at a steep discount to those estimates, could do our job in time, AND delivered the the conference hotel (a day early)! To state it plainly, we were about to just give up until the hotel meeting staff referred us to Sir Speedy. 5 Stars for sure and do not hesitate to recommend them.
The team is fantastic. I have been working with them for over 10 years!
Sir Speedy has always provided the best customer service, and truly completes projects in a timely manner! We use them for all of our venue signage and I couldn't be happier.
I had a great experience using Sir Speedy St Pete to design and apply my company logo, truck #, registration numbers and flags on my semi truck. Jason, James and the design artist who I did not meet, worked with me until designing exactly what I wanted. My truck looks so amazing thanks to their dedication and commitment. I will be using them again and highly recommend this great team.
I have known Sir Speedy St. Pete since my days as a Commercial Realtor. I changed careers and remembered Jerry & his family for a need I had for a material handling trade-show. The color Print job for brochures were high quality and a competitive price. They even performed my order within 48 hours! I would highly recommend Sir Speedy and will continue utilizing their services for a charity organization I am affiliated with. Dan Quarles - MINER Corporation & The Polywogs
I have used Sir Speedy for over two years at a Florida based business. Now I am in north Chicago and called on them again and they not only produced a high quality, affordable product but even made sure to ship it in perfect timing! A business I can always count on! Jerry and team never give anything less than 100%!
Absolutely love their work. They are very professional and accommodating with all my orders (Ex. Submitting an order and needing it in a timely manner). One of my favorite companies to work with as they are all AMAZING at the work they do for me (They always send me proofs prior to submitting an order), I get TONS of compliments on my buyer and seller listing packets. Their work is TOP NOTCH. 10/10 recommend Sir speedy! Jerry, thank you for all that you & your team do for me! I appreciate you ALL so much!!! Thanks a bunch!!
Sir Speedy does a lot of the printing for the company I work for, and they are always extremely fast, professional and easy to work with. We would be lost without them! Even when I send things to them at the last minute, they always make sure we get what we need when we need it. Highly recommend them for any printing needs in the St. Pete area!!
You all are phenomenal and I told everyone I came into contact with what a great job you all did on our pieces. I ordered at 8:30am and you were done with perfectly scaled 36" posters of digital art by 2pm. So appreciated and many thanks!!
My long relationship with your business continues to impress. Your work is professional and service personable. Thank you.
I was extremely impressed by how quickly my job was finished and the quality of the business cards I received.
Starna has been incredibly wonderful to work with! I recently transitioned into handling print requests for our busy dental practice and she has helped significantly with making the transition smooth by carrying over projects and information. I look forward to working with Starna and Sir Speedy for our pending and future projects.