Social MeDIA
At the core of any successful business lies the ability to build strong and lasting relationships with customers. Social media has emerged as a powerful tool for fostering such relationships, enabling businesses to connect with their audiences on a deeper level by sharing relevant content, engaging with their audience, and providing timely support.
Sir Speedy recognizes the importance of social media in building and maintaining brand loyalty and offers a range of services to help businesses leverage this channel effectively. With our social media marketing, management, and analytics services, we help businesses create compelling content that resonates with their audience and drives engagement.
Our social media experts stay abreast of the latest trends and developments in the industry, and we use this knowledge to help our clients stay ahead of the curve. We share tips and best practices that can help businesses maximize their social media impact, from creating compelling content to engaging with their audience in meaningful ways.
Through social media, businesses can provide links to their products and services, ask for feedback and reviews, and keep their audience informed about new developments and promotions. From Facebook and Twitter to LinkedIn and beyond, social media offers a wealth of opportunities for building brand awareness and driving customer engagement.
In short, social media is a crucial channel for businesses looking to build strong relationships with their customers. And with Sir Speedy's social media marketing and management services, businesses can leverage this channel effectively to drive growth and build lasting brand loyalty.
Sir Speedy Winston-Salem
1011 Burke Street
Winston Salem, NC 27101
Business Hours
Mon - Thu 8:30 AM - 5:00 PM
Fri 8:30 AM - 12:00 PM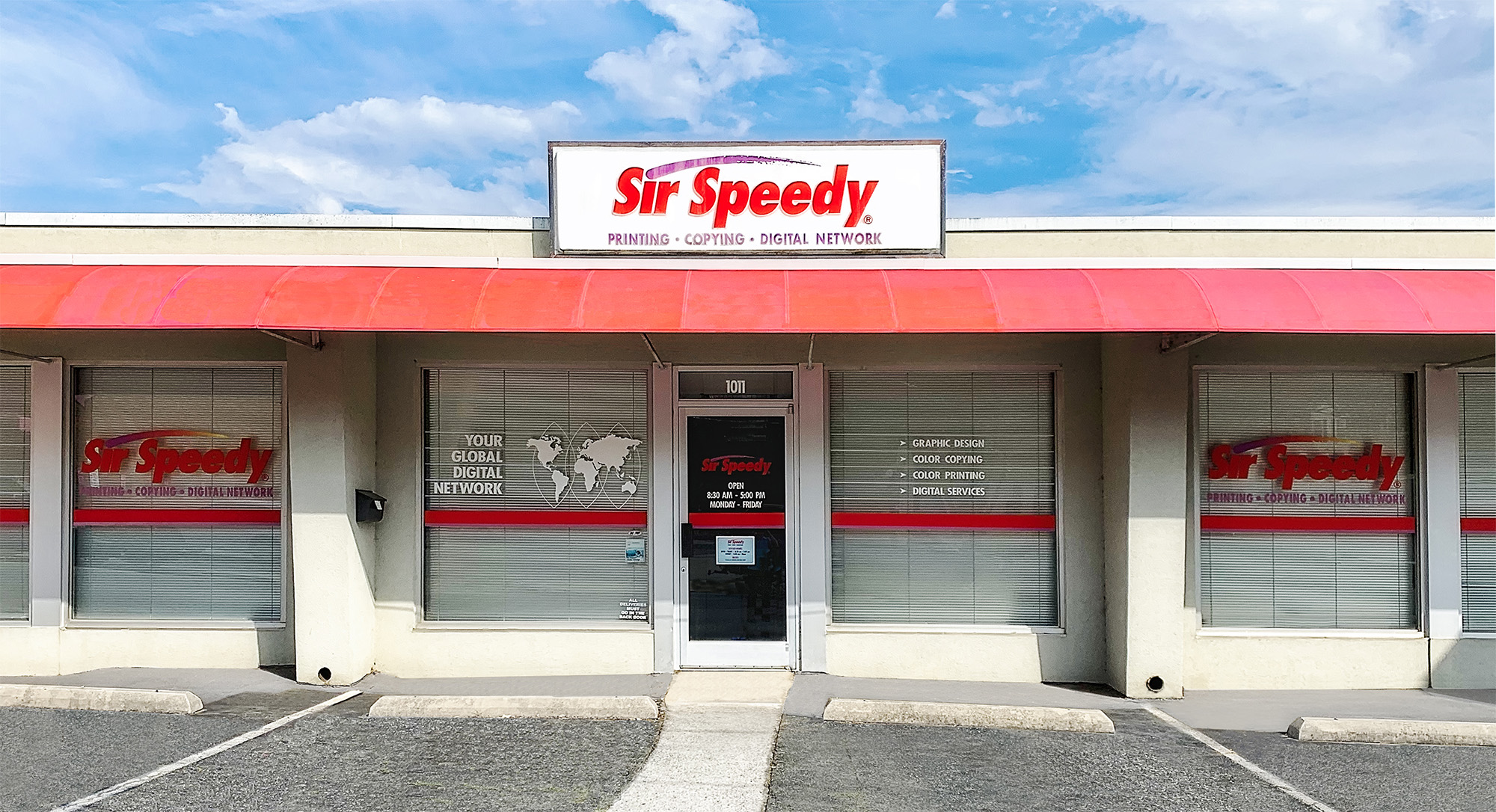 I highly recommend Sir Speedy in Winston! I have worked with Jeff on several prints and his excellent customer service and quick turn around time is matched with great quality prints. On my first order I was putting together a brochure for the first time and made a couple errors that he quickly pointed out and helped me fix. I had a tight deadline too but he was able to make the adjustments necessary and get me my order in time! Just one example of why I will always go to them first over bigger companies. Thanks again, Jeff!!
Jeff and Jody were so helpful as I needed a quick turnaround on an invitation! Would highly recommend! And it looked great!!!
Excellent job and a super-fast turnaround. Great customer service.
This location it's very friendly they have the equipment to get your job done fast and on time I would use them and will use them for all my printing needs
I stumbled upon this place when I was up against the wall and a deadline and no one would be able to print in time they were the last ones on the list that Google gave me and I reached out to a man named Mark rutledge ledge and he told me that it was no problem and that he could do it his company took of big challenge and printed all my large prints and booklets in the fastest time that I've ever seen a print company do. Reliable I said and I would recommend this place to anyone that is looking to get high quality prints In a short time line.
Needed a same day rush order, and Sir Speedy was able to accommodate our businesses needs. I really appreciate that they were quick to respond and got our urgent order out within hours! Will definitely be using them for any local printing needs in the future.