Welcome to Sir Speedy
What we do BEST
Whether you need top-notch printing, custom web design, or a direct mail marketing campaign, we're ready to help. Get the quality products, services, and experience your business deserves — partner with Sir Speedy today.
Get inspired!
Need ideas or inspiration? Our resource center contains the information, articles, tips, newsletters, case studies, and more just a click away.
Our relationship with Sir Speedy started with our team using their printing services to produce booklets for our Annual Awards Ceremony. We submitted the artwork to them 2 days before the event due to time sensitive content. They were understanding of the deadline and delivered us a product that was of the highest quality. We were so impressed by that experience we reached out to get more information about their additional services outside of printing. By this time, we were starting to receive feedback from our folks wanting branded apparel / materials. Our team met with Maria and Sir Speedy was able to set up an apparel website for us where our people could order items to ship right to their homes! The quality of the embroidery and screen printing on all of the pieces is top notch. We couldn't be happier. Fast forward to present day, we use Sir Speedy for almost all the services they offer. Just this past week, we had an event where they produced a 8'x10' backdrop, podium signage, pens, and mints for us. Again, quality and time of production was top notch. So if you are looking for services regarding signage, print, marketing materials and apparel, look no further than Sir Speedy!
Our non-profit used Sir Speedy for printing wrist bands and maps for a wine festival. They were so good to work with, very attentive to deadlines and extremely responsive to all of our questions and needs. Thank you Maria, especially, who was terrific. They delivered on time and made it all very easy.
The entire team at Sir Speedy is great to work with and delivers on time everything we ask for. We use them regularly and especially appreciate how easy it is to communicate by email and their willingness to help with last minute jobs. Cindy, Mike, Lynne and the entire team are awesome!
One company that I've been totally impressed with the customer service department and design. I've been using them now for many years. Sir Speedy Print have gone to legendary lengths to ensure we received what we needed, no matter how crazy the circumstances or the deadlines. As for overall their attention to services, I feel they knock it out of the park. " ARL Network"
Sir Speedy has been fantastic to work with. They are very responsive and I can always trust that they will get our projects done on time. They are not just a print service, but offer so much more. They are a true solutions provider! It has been a pleasure to work with them, and they are a great asset to our business.
Sir Speedy has by far exceeded our expectations. When you have a tight deadline, they will ensure it is met. Their work and products are top-notch. They have been a perfect partner!
I have been very satisfied with the quality, timeliness and cost of the services provided. I am a regular customer and would recommend their service to anyone. My contact at the Sir Speedy on Campbell Run road is Lynne who is both knowledgeable and helpful when making suggestions to make my project more impactful.
Excellent service from beginning to the end. All aspects of the project was done professionally. Will definitely use Sir Speedy again
Sir Speedy has printed our last few show programs flawlessly. They work seamlessly via email to provide exactly what we needed. The staff is extremely helpful and attentive without exception. Thanks for the professional looking "Playbills". Will R.
I use Sir Speedy every year to have tee signs made for a golf outing. I have been using them for this service for about 5-6 years now. They have been nothing less than fantastic in every interaction I have ever had with them. It never fails that I get new sponsors on short notice, but they come through and have my signs ready when I need them every time. Lynne is my main contact there, and she is excellent at what she does. She is professional, courteous, efficient, and friendly and I look forward to working with her every year.
I recently had Speedy prepare some custom business letter head , envelopes and mailing labels. Everything worked out well , friendly, efficient, service at very competitive prices. I initially considered using Staples, but after some research, found Speedy,s prices to be better.
We've used them for annual reports and event brochures, and they are terrific: easy to work with, patient, helpful with the technical side of things. The product is always top-notch and on time. Highly recommend!
The Sir Speedy crew is the best!! Excellent quality, perfect turn around time and a very friendly staff. Susan G. Komen PA is a proud customer 👏
I have been ordering shirts and signs and marketing materials from Sir Speedy for over two years and they have never let me down. Thank you. Ben Williams
I have used Sir Speedy multiple times over the past few years. They have always provided products above and beyond my expectations! Lynne is phenomenal, providing honest feedback about quality! Turnaround is always "speedy" and professionally done! No company can compare to their prices and exceptional customer service!
Cindy did an awesome job, short notice Work done to perfection. I would high recommend this for any of your printing needs
Always provides quick , professional & accurate service
They were extremely nice, knowledgeable and super helpful with my project and I love how it turned out! Reasonably priced. I highly recommend Sir Speedy.
They did an awesome job on designing the rugby signs! Friendly staff!!!
I highly recommend their services. They made stickers for my semi truck very quickly. Good service👍
Sir Speedy made my business cards, and they're fantastic! I'm comparing them with the original batch I got back in early 2017 from another supplier. Sir Speedy's cards are clearer, have more accurate color-rendering (and more vivid), and more "clean" looking. Definitely worth checking them out!
They pay attention to detail and are very responsive and overall great to work with. Definitely recommend to anyone in the area!
I have used Sir Speedy for two years now to make tee signs for a golf outing. Every time I contact them, they are professional and always quick with the turn around of my order. They have been able to accommodate last minute changes and corrections with no issue and their prices are very competitive. I would definitely recommend them.
Sir Speedy Pittsburgh
4573 Campbells Run Road
Pittsburgh, PA 15205
Business Hours
MON - FRI 8:00 AM - 5:00 PM
Sat by Appointment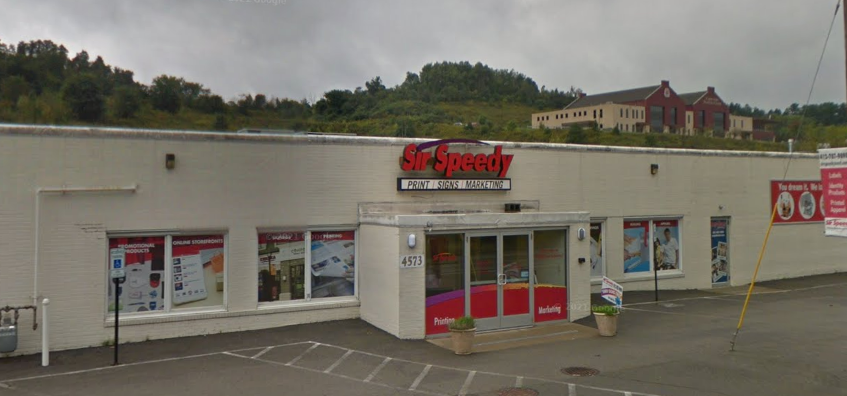 Reliable services for every industry
Join our team
Choose a career with Sir Speedy where people, purpose, and passion drive our growth.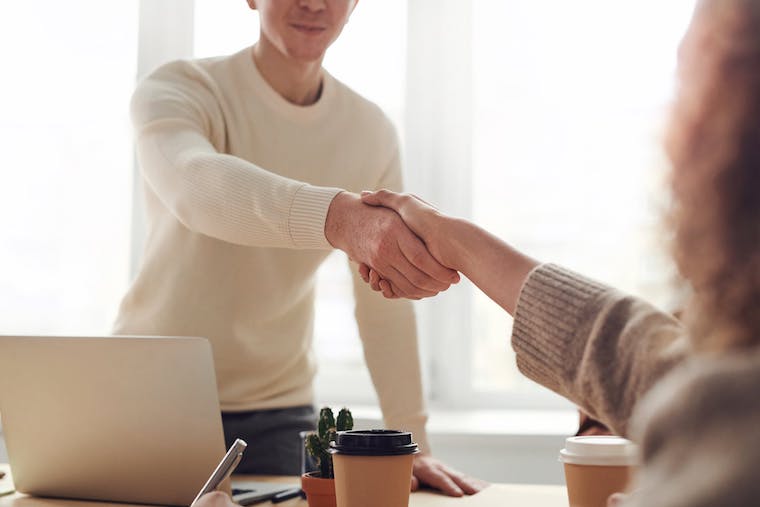 STAY UPDATED
Our newsletter is a great way to get insider information with the latest updates.