Entice Them Before and After
It is critical to create awareness for your upcoming event as it can greatly affect the attendance rate. To ensure optimal attendance, one of the most effective methods is through direct mail. By sending out invitations well in advance to both customers and prospects, you can guarantee that they will mark their calendars and prioritize attending your event.
To make the process seamless, Sir Speedy offers a complete solution that includes mail list acquisition, graphic design, printing, and mailing services. With their expertise and resources, you can rest assured that your direct mail campaign will be executed flawlessly, giving your event the best possible chance of success.
However, your work does not end after the event. Post-event marketing is just as crucial in turning leads into paying customers. Direct mail is an excellent way to follow up with attendees, thank them for visiting your booth, and remind them of the services or products that you offer. Including a call-to-action messaging such as limited-time offers and seasonal promotions can effectively drive sales and increase marketing activity.
By working with Sir Speedy, you can ensure that both your pre-event and post-event direct mail campaigns are executed professionally and effectively, maximizing your ROI and the success of your event.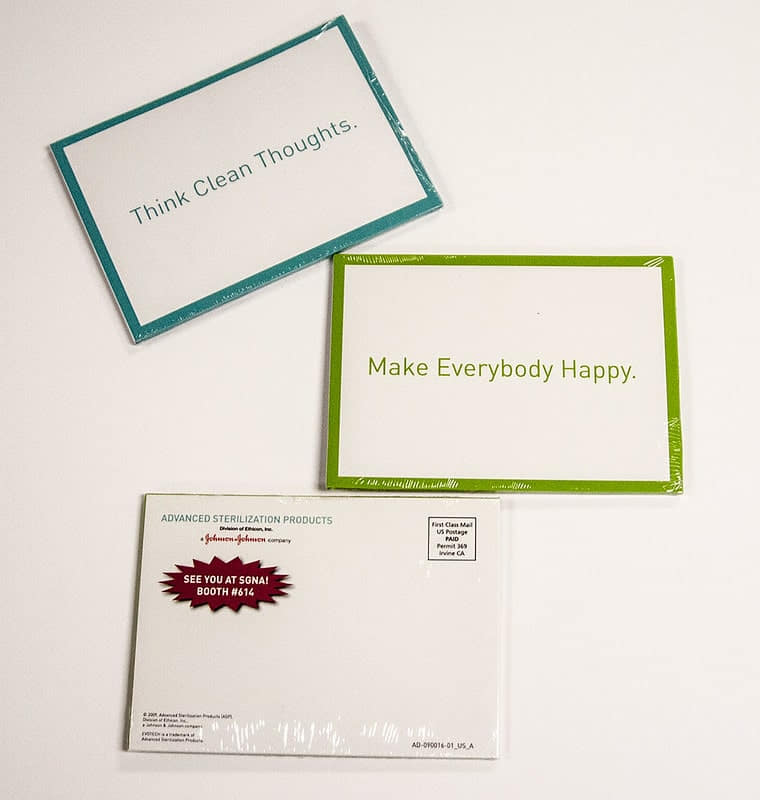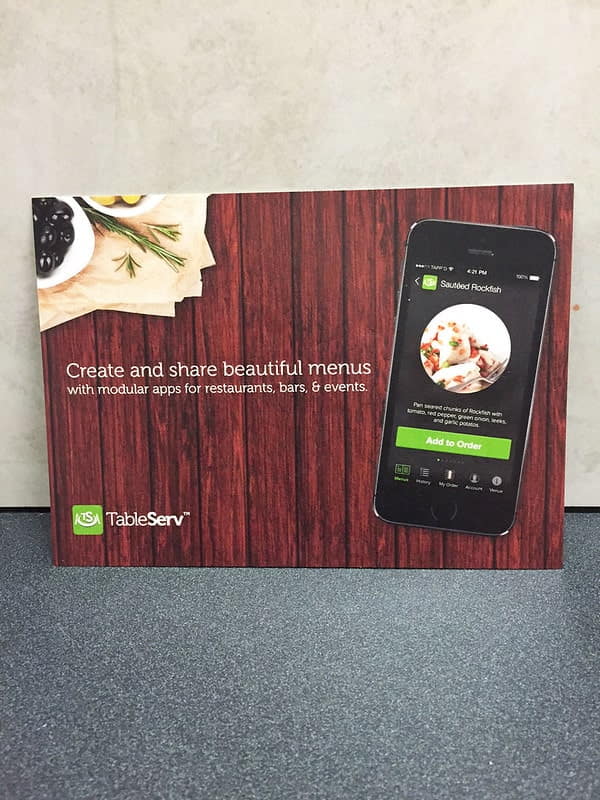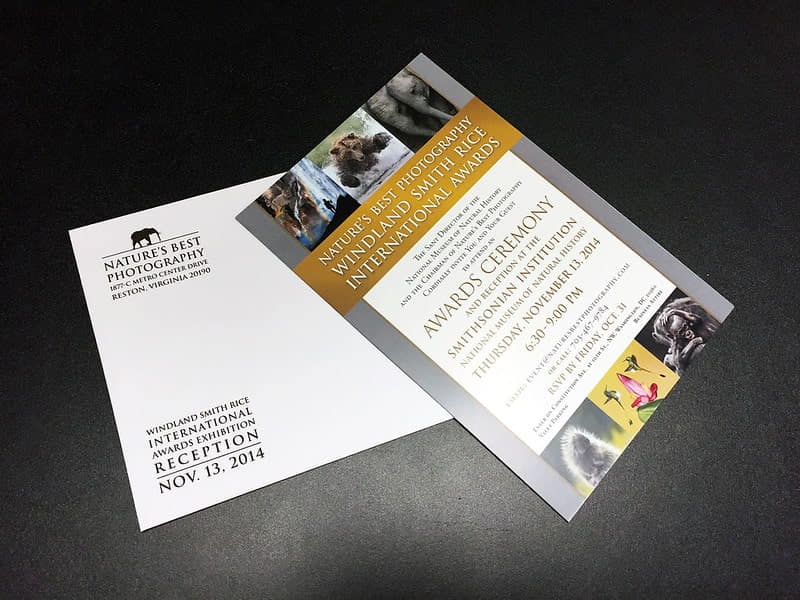 Sir Speedy Sarasota
3939 South Tamiami Trail
Sarasota, FL 34231
Business Hours
Mon - Thu 8:30 AM - 5:00 PM
Fri 8:30 AM - 2:00 PM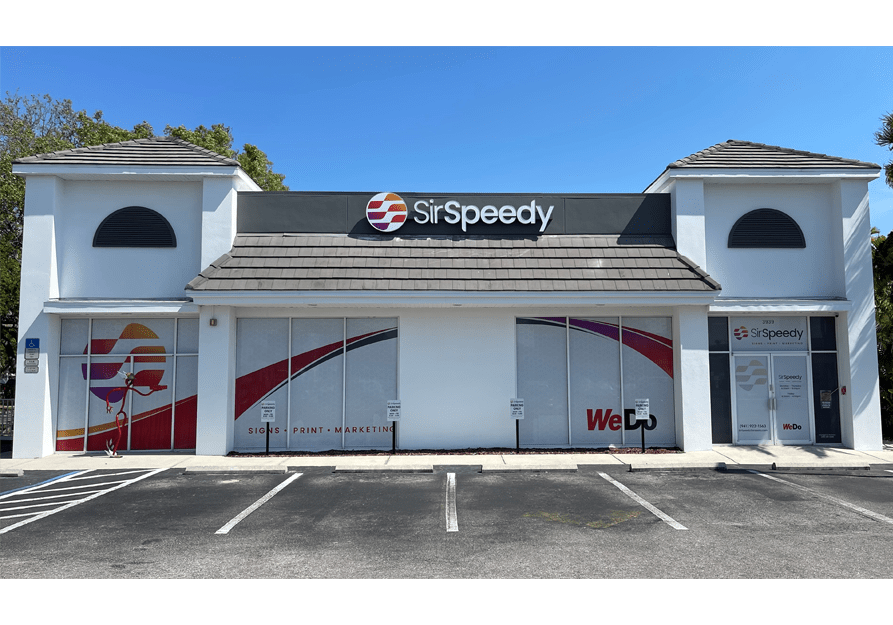 I absolutely love working with Matt, Brian and the Sarasota Sir Speedy team. They are extremely reliable, quality is always excellent and they have been a valuable resource for our print and marketing needs.
Matt is always so quick to help us with our printing needs, and if Sir Speedy doesn't offer the services we're looking for, he always has a recommendation for where we can find what we're looking for. I love working with him and he's been instrumental to the turnaround of many projects for the Education Foundation of Sarasota County.
Carol and Matt D. are the best team. Carol always brings a personal feel when dropping off projects and takes a few minutes to make sure we have everything we need. Matt D. always work with us when we have a last minute project needing done and always make it work out to meet deadlines. Fay is always great and has a smile on her face both in person and over the phone. You can always hear it in her voice.
Faye was wonderful to work with. Knowledgable, enthusiastic, and eager to assist. I received my order promptly and was able to overnight it to a very happy client!
Highly recommend. Very fast, efficient, great quality, and a ton of patience. Matt DeNegris is a privilege to work with.
Amy is always patient and kind. SirSpeedy makes working together enjoyable and has earned my trust.
The documents that we had printed were done well and in a good time frame. We had been quoted a price and then charged a slightly higher price. When I brought it to their attention though, they refunded the difference immediately. I will definitely do business with them again.
We are very pleased with the service and quality of work we received from Sir Speedy in Sarasota. Amy took our job with only 2 days notice and printed our banner and business cards on time. They over exceeded our expectations and will be our go to printer for all of our business needs.
Speedy (duh!) with great advice, pricing and service! Sir Speedy has perfectly executed hundreds of jobs for us over the years and they have made 100% right the one or two that went wrong. Great locally owned business!
Love, Love, Love working with DONNA! We had to rush several orders and she got the job done!!! The quality printing, service and timely manner was top notch!!! I don't know what I would've done without Donna/Sir Speedy!!!
Sir Speedy in Sarasota again saves the day and is able to print 500 brochures for my client heading to a tradeshow in just a few days. Another client of mine also needed a tradeshow display and yet another brochure, again Sir Speedy to the rescue. Donna at Sir Speedy was quick and professional, what would I do without her. She always makes me look good!! Thanks
They are very Professional and Prompt. Very happy!
Excellent service. Very helpful with delightful staff. Quick and efficient in replying to emails. Their graphics department are very creative. I would highly recommend this company.
Donna is our "Go to girl"! She provides exceptional service and is always very quick to respond and solve!! There are many times she is able to provide us with the information we need when we don't even know exactly what it is we're asking for. All of our business printing needs are done here. Product quality is great. All around professional service. Love Sir Speedy and especially Donna!
Premier Escape Adventures
Alway great service and quality products with Melissa & Sir speedy. Highly recommended!
Sir Speedy recently wrapped one of our trucks. They did a great job. Great communication, amazing service, professional install and look. Thank you!!
I work with them on every project I can. Excellent company to work with, great quality and value. I highly recommend! A+++
Always there in a pinch when needed! Great customer service! I've used their services for two businesses I do work for and they've never disappointed.
I was in a time crunch to get a project done for my boys sports team. Jean came through like a champ. Very responsive and the posters turned out great. Thanks
Team Tony Cancer Foundation
As an Event-driven Non- profit, our collateral requirement is consistently inconsistent, sponsor logos, brochures, banners, programs, color separation, different each time, and often requiring a last-minute change. ** Quality, Cost and Efficiency is essential in a printing company and found with very few in the area, WHY, Sir Speedy? 1. ** Quality, Cost, Efficiency, that's always CORRECT!! 2. ** The TEAM: Matt #1, Matt # 2, production, and install are each outstanding and follow a job to delivery satisfaction. Well Done! Sir Speedy, WELL DONE! YES! ( highly recommended.)
Our NYC-based nonprofit has worked with Sir Speedy for years - and they never disappoint. They're easy to work with, create beautiful products for a fair price, listen thoroughly to our needs and feedback, work quickly, efficiently, and really go above and beyond the call of duty -- Brian literally chased down the UPS truck once and pulled a package for us. For the quality, price, and service, you just can't beat Sir Speedy!
Sir Speedy consistently delivers the highest quality work with quick turnaround and amazing customer service. They stay on top of the latest trends in both print and online marketing and offer complete services that meet all my business needs... in one place! Customer for life!
When I took over my new office I wanted to add signage to make the place feel professional and welcoming for my clients. I had passed Sir Speedy hundreds of times and when I contacted them they were a great fit from the start! Everyone I spoke with throughout the process was helpful, making this project so easy for me. Their estimate was affordable and the final quality was fantastic! I get compliments of the piece over and over again. Helpful staff, great quality, highly recommend.