Sir Speedy Prescott
1961 Commerce Center Circle
Prescott, AZ, 86301
Business Hours
Mon - Fri 9:00 AM - 5:00 PM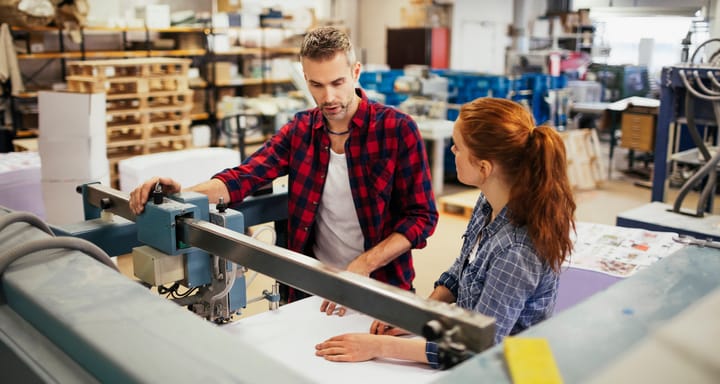 I have used Sir Speedy services for over 8 years in my businesses. I think that say it all. Their prices are very reasonable and the quality of service is a step above their competition. I am very grateful to have them apart of my teams and they are extremally reliable on delivery of work.
The staff and service are nothing less than exemplary. They are always fast, reliable, and accommodating. We cannot thank them enough.
It is always a pleasure to work with SIr Speedy!
This place does it all printing vehicle lettering great staff great designers give them an idea they will run with it you will not be let down might go to place for my business
Danielle and her team produce excellent quality products with great turnaround times. Highly recommend!
Very friendly environment and super helpful.
VERY fast, thorough and friendly
Robin and the team at Sir Speedy are fantastic to work with. We needed vinyl signage for doors at multiple locations and they helped with scaling the size and designs for each. They even reprinted one and had it to me the next day when I made an error on the logo! And, their installer was quick and professional. We are very happy with their work!
Fast, friendly, local, very reasonable. Sir Speedy on Commerce in Prescott is the prefect model of a locally-owned business that surpasses big chains. On my most recent trip I brought in personal documents for shredding, and was pleased with the price, speed, and their keeping the documents secure in a locked area. Thank you,Terri Davis and Deb Meyers! I will be back!
Our business has been using Sir Speedy for all of our marketing materials, business cards, stationary, window signs, etc. for the past several years. Sir Speedy has always been quick, creative and attentive in assisting us with our needs. Whether we have needed top-notch printing or a fully developed and integrated marketing campaign Sir Speedy has always delivered for us! Way to go Sir Speedy, you deserve this excellent review!