Blog Post | Jan 25, 2021
Digital Event Marketing isn't Going Anywhere. Here's How to Master it.
For now, virtual events are the safest alternative - we've compiled a shortlist of best practices to help you win your next digital event.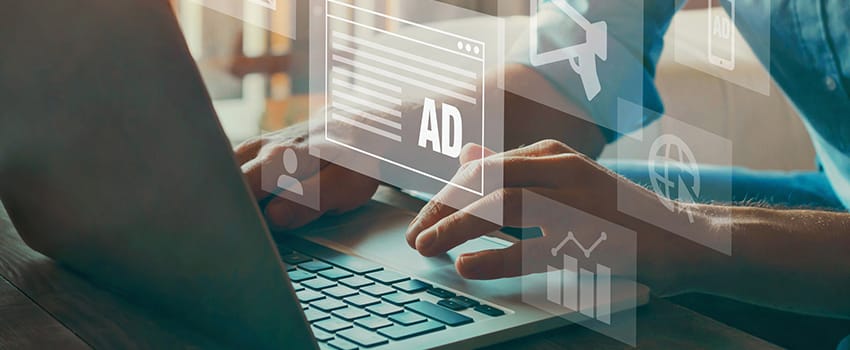 Even as some things are getting back to business as usual, one of the things that changed most for integrated marketers during the pandemic is event marketing – it basically disappeared overnight. For now, virtual events are the best and safest alternative, providing many of the same benefits as a physical event. Yet, many marketers are struggling to get them right.
We've compiled a shortlist of best practices to help you win your next digital event. Some are unique to doing event marketing at a distance; others are tried-and-true techniques that you can use as we get back to (the new) normal.
Create Video Worth Watching
To create a memorable event that will bolster your brand, don't just do a Zoom chat. Many marketers are trying a hybrid approach that combines prerecorded video with a live, interactive format. While you can adapt or incorporate existing video for your presentation, you'll have more impact with high-quality video specifically created for the event.
A few companies are continuing to offer live, in-person shoots. However, many production houses have pivoted to remote video production, sending subjects a 'studio in a box' that includes a phone or camera, a tripod, professional-quality microphones, and then directing the action via Zoom. This approach yields excellent results and has been cost-effective enough that it's probably here to stay. It's also simple enough that you may be able to do it yourself.
Post-production services can elevate whatever you shoot: Infographics and animations can bring dry subject matter to life in an engaging way that also allows you to brand the content. Professional editing, music, and sound design can help make your video as polished as anything shot by a big company.
If you're not sure of your best approach, we can help. In addition to having strategic insight on your options, FSI provides any and all of the services you need to create can't-miss content – from scripting and video production to creating talking points for the live portion of your event.
Market Your Event the Same Way You'd Market an In-Person Event
Unlike a physical event, where you want to give would-be participants enough time to get good travel and accommodation rates, two weeks is the recommended window for promoting your digital event. Anything more, and you run the risk of message fatigue.
Consider the following cadence for best results:
Send a detailed email two weeks before the event
A second drop just a week before the event
A final reminder email on the day before – that last email is crucial and can boost attendance by 37%
Make sure to include compelling details that will get your audience excited (e.g., who's speaking, the benefits of participating, what makes the event unique) as well as the logistics nitty-gritty (how to register, which platform you're using). Promote the event on your social feeds, too, and consider using event-based sites like Eventbrite to maximize your reach.
Swag Still Matters
"Event organizers have to find new ways to engage, particularly as Zoom fatigue increases," says events expert Leeatt Rothschild. One way to keep your audience energized is to offer something we all love, miss, and value: swag. High-quality, thoughtful swag can bridge the distance, ground your event, and provide a lasting reminder of your business.
Ideally, you'd send a swag bag to every attendee. If you're worried about cost, we have memorable solutions for every price point.
Don't Stop Marketing Your Event
A successful virtual event is a gift that keeps on giving. Archiving the entire event on your website will dramatically expand its reach, allowing those who couldn't attend to still engage with you. The event will also provide you with endless content marketing options.
Get Ready to Do It All Over Again
Digital events give you a distinct advantage: compared to physical events, they can be produced faster and for less money, giving you the flexibility to host them more frequently. It still requires a lot of effort, but this roadmap should make it easier and more rewarding. If you still have questions, let us know. We're always happy to help!