Blog Post | Nov 07, 2023
Plan or Procrastinate? Your Corporate Holiday Gifting Guide to Lead Times
The holidays are quickly approaching. Have you started thinking about your corporate gifting needs? This handy guide fills you in on the factors that affect gift and promotional item lead time and offers no-stress options that allow for some procrastination.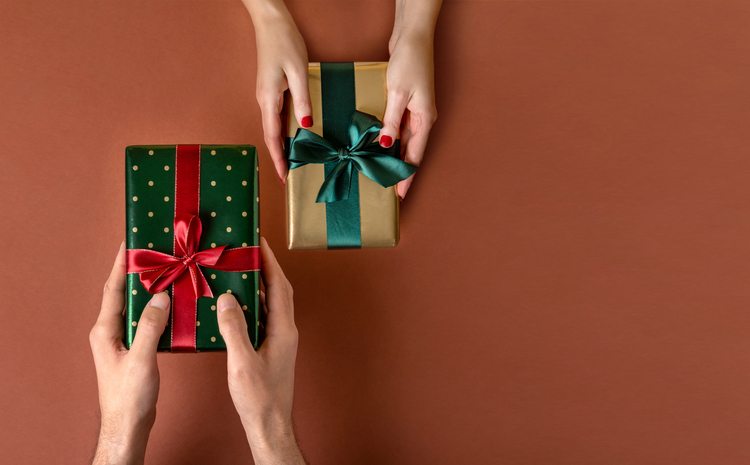 As your print and production partners, we're committed to providing solutions that fit your calendar and budget. With the holidays fast approaching, it's probably time to start thinking about your corporate gifting needs. Or is it? While we definitely don't recommend waiting until the last minute, not all holiday gifts require lengthy lead times, even if you customize them.
Generally, a safe rule of thumb for customized/personalized items is to allow for about 30 days for ordering, producing and shipping. Individual jobs vary, and we will always work with you to get your jobs processed and delivered ASAP.
More Items, More Time
This one is relatively obvious, but the amount you order will be a factor, especially if you customize the items. For example, printing and shipping 500 customized mugs will always be more time-consuming than an order of 50. So, the first step is ensuring your desired products are in inventory. One alternative that could save you time is using off-the-shelf products in conjunction with customized cards and packaging since even fancy and personalized paper products can be printed quickly and easily, sometimes in just a matter of days.
Requesting a Sample
If you're using custom artwork on non-paper products like apparel, backpacks, and even beach and gym towels, you should request a sample to make sure it looks like you envision. Are the colors as vibrant as you expected? How does the logo look scaled up? Seeing a sample is the best way to do quality control and avoid potential surprises, but it can create more production time, particularly if changes are required.
Where It's Coming From
A product's country of origin can impact its speed of arrival significantly, particularly for specialty and unique products. But don't worry: We work with suppliers worldwide and have a deep inventory of both timeless and trendy promo items, including many products manufactured right here in the US.
Lumpy or Dimensional Mailers
Large or uniquely shaped mailers can take longer to send through the U.S. mail. Every year, USPS releases a "mail by" date with suggestions for getting your letters and packages to recipients on time; as of right now, they haven't released this year's dates, but these were the proposed deadlines in 2022:
Retail ground: Dec. 17
First-class mail: Dec. 17
Priority mail: Dec. 19
Priority mail express: Dec. 23
If using a dimensional mailer, consider getting them in the mail at least two or three days before the suggested cutoff window.
Easy, No-Stress Solutions That Are Ready When You Are
If you're the kind of person who does your best work at the last minute, or you simply need one less holiday-related task on your plate, we literally have hundreds of options for quick-turnaround. A few of our most popular ideas that are shorter on turnaround time but leave a big impact include:
Custom-printed cards
Drinkware
Themed kits built from existing swag (e.g., a wellness kit with hand sanitizer, lip balm, and a water bottle or cozy)
Gift cards in customized printed sleeves
So, don't procrastinate! The sooner you call us, the sooner we can share ideas with you and come up with something fabulous!