Blog Post | Mar 16, 2021
The Building Blocks of a Successful Direct Marketing Campaign
Three tactics to build a successful and cost-effective direct marketing campaign.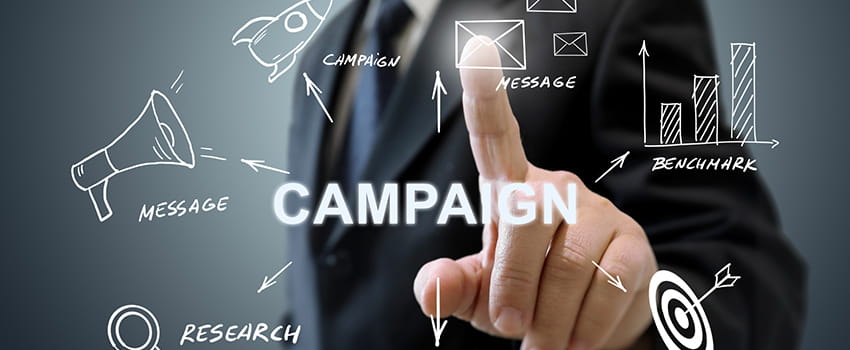 Whether you're brand new to integrated marketing, you're an experienced pro, or you're somewhere in between and you're trying to achieve the best results for the lowest cost, now is a great time to brush up on your direct marketing basics.
Direct marketing is a one-to-one approach: instead of a mass-communication like a TV commercial or a billboard that is formulated to appeal to the widest group of individuals, direct marketing is all about the power of communicating with one customer at a time.
Given its ongoing effectiveness and low cost compared to many other tactics, direct marketing is still one of the safest bets out there, so it's worth (re)learning what can help make each piece of your campaign a success.
Three Key Pieces to Direct Marketing Success
A direct marketing campaign can be as simple as a coupon inserted in a bulk mailer, but most direct marketers use some combination of the following three elements:
Direct mail. Because so many of us have been tethered to our computers during the pandemic, we're tuning out our email inboxes – and 37% of consumers say they're more excited to get their physical mail every day. There are many direct mail formats available, but a few of the most enduringly popular formats include:
Oversized postcards. Even though anything larger than 4.25" X 6" will require extra postage, big, bold postcards can still be cost-effective, and they deliver one of the best response rates.
Long-form direct mailers. The long letter is a proven performer for non-profits/charities, energy companies, and other industries where building trust and credibility is a must.
Dimensional or 'lumpy' mailers. It's no surprise that oversized, oddly shaped, and textured packages get opened.
Email marketing isn't just "direct mail but make it digital." A well-crafted email can help you do things a static piece of direct mail can't, such as creating a sense of immediacy or urgency. With 67% of consumers preferring personalized content, automation lets you create customized, targeted emails at a fraction of the cost of a printed piece. To get the most from your email blasts, you'll need:
A great subject line. Up to 35% of your audience will open your email (or not) based on its subject line. You can boost your open rates by using emojis or personalization – so long as it fits your company's brand.
Succinct copy. One study looked at over 40 million emails and found that 50 – 125 words is the ideal length for a sales email, so keep your copy catchy and quick.
Videos. They're so powerful, just adding the word 'video' to your subject line will boost your open rate. A video placed near the end of your email can keep your audience engaged in your content and motivated to keep reading.
A landing page. Rather than using your outreach to drive readers to your homepage or even a product page, a custom landing page can take potential customers deeper into the funnel. Whether they're coded from scratch or built on a 'drag and drop'-style platform, the best landing pages have:
A showcase for your offer. Besides giving customers something of value, you have to make them understand why it's so valuable that they must take action. Make the offer one of the first things people see on the landing page. Use persuasive copy to make the offer clear and convincing.
Strong CTAs. A good call to action can entice, inform, contain the essence of your brand voice – but most importantly, it energizes your audience to take the next step: 'Find out how much you can save' and 'Sign up now to unlock your trial' are just a few examples.
Simple forms. Use drop-down menus and checkboxes to make it easier for your customers to interact with you, and don't ask for too much information.
Yes, it may seem like a lot, but we are here for you. Contact us to learn more about our direct marketing services that include all of these elements and many more, including helping you manage your database, A/B testing your emails, or coordinating and producing the whole campaign.