Sir Speedy offers everything you want in a creative resource: the strength and reliability of a national network with personalized service at the local level. The best of both worlds, all the way around.
A superior resource for all your communication needs.
For more than 50 years, companies have relied on Sir Speedy for all their marketing and business communication needs. Your neighborhood is our neighborhood. We're here for you. Our reputation as an industry leader comes from our ongoing commitment to state-of-the-art technology and the exploration of emerging trends, allowing our customers to benefit from the latest advancements.
It's so easy to rely on us:
We provide nearly every capability you might require, and that list expands continually as we offer exciting new products and technology designed to help your business grow.
Our focus on industry best practices means our production quality is high and turnaround time is fast.
At Sir Speedy, we take the time to get to know you and your business.
Even if you're not ready to kick-start your project but have questions about how to best approach it, give us a call. We enjoy getting involved early on to ensure you have the best possible guidance to achieve success.
View our full-service capabilities
Sir Speedy Markham
2800 14th Avenue
#24
Markham, ON L3R 0E4
Business Hours
Mon - Fri 8:00 AM - 4:00 PM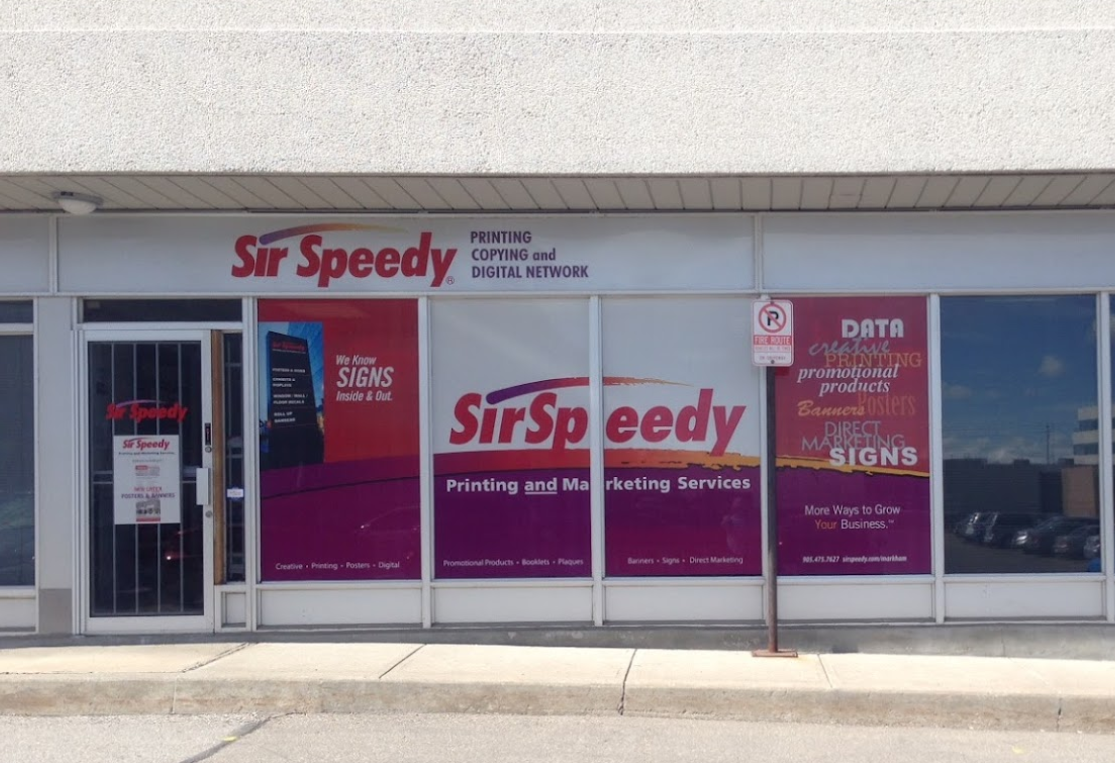 I would highly recommend Sir Speedy Printing for your printing needs. In preparing for my wedding this past October I was in need of rush printing services for my signage (welcome sign, seating chart & menus). I was desperate and running out of time and options when someone recommended Sir Speedy Printing. Sean was an absolute life saver – he was very kind, quick to respond, made recommendations and rushed the order for me. All at a very reasonable price! Given that I had never worked with Sir Speedy in the past, I was anxious at what I would receive but when I opened the package, I was nearly brought to tears with how perfect it all came out. Words cannot describe how eternally grateful I am to Sean for all of his help. Planning a wedding is stressful under normal circumstances and doing it during a Global Pandemic makes it a little more challenging, but he gave us the peace of mind that made a world of difference when it mattered most. I will definitely be going back in the future!
I have relied on Sir Speedy for years for many print jobs (business cards, signage, posters, calendars etc). Sean and Neale are very knowledgeable and reliable. I would refer them to anyone looking for print jobs.
Big thanks to Neale, for his speedy service and attention to detail. I also can't complain about the price. Thanks for the assist!
I emailed them the night before urgently, and they got back to my request first thing in the morning. They were very helpful in allowing me to print out required documents for a meeting, the paper and printing quality was excellent. The individuals working in the shop were also very friendly, and their office-dog was TOO cute! Thanks so much guys, sincerely appreciate it.
Neale is an AMAZING person to work with! Your print jobs will be completed in excellent quality with the best prices that cannot be beat by any other printing company out there. (I checked with ALL the print shops that popped up on google and nothing compared with prices, level of politeness and English communication.) Communicating with Sir Speedy is so easy and pleasant that it's an added bonus to the awesome job they do.
A great staff , friendly and informative. Would definitely use them in the future. The quality of their work and professional service is second to none.
Hands down the best service and quality. I have been doing business with Sir Speedy in Markham for 15 years. The customer service is impeccable. If you need advice they provide it. If your files need adjustments they let you know and dont penalize you. I am not a specialist so I turn to the specialists. Small job no problem. Big job no problem. Absolutely recommend!
Join our team
Choose a career with Sir Speedy where people, purpose, and passion drive our growth.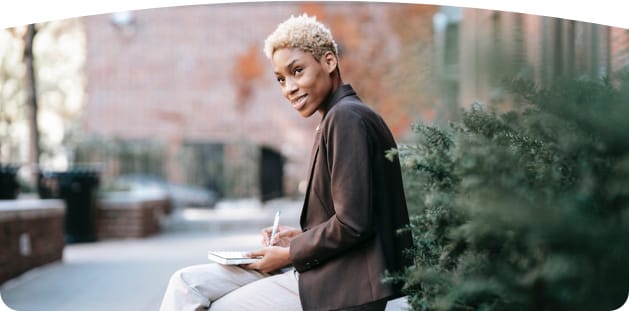 STAY UPDATED
Our newsletter is a great way to get insider information with the latest updates.