Social MeDIA
At the core of any successful business lies the ability to build strong and lasting relationships with customers. Social media has emerged as a powerful tool for fostering such relationships, enabling businesses to connect with their audiences on a deeper level by sharing relevant content, engaging with their audience, and providing timely support.
Sir Speedy recognizes the importance of social media in building and maintaining brand loyalty and offers a range of services to help businesses leverage this channel effectively. With our social media marketing, management, and analytics services, we help businesses create compelling content that resonates with their audience and drives engagement.
Our social media experts stay abreast of the latest trends and developments in the industry, and we use this knowledge to help our clients stay ahead of the curve. We share tips and best practices that can help businesses maximize their social media impact, from creating compelling content to engaging with their audience in meaningful ways.
Through social media, businesses can provide links to their products and services, ask for feedback and reviews, and keep their audience informed about new developments and promotions. From Facebook and Twitter to LinkedIn and beyond, social media offers a wealth of opportunities for building brand awareness and driving customer engagement.
In short, social media is a crucial channel for businesses looking to build strong relationships with their customers. And with Sir Speedy's social media marketing and management services, businesses can leverage this channel effectively to drive growth and build lasting brand loyalty.
Sir Speedy Orleans
180 Route 6A
Hilltop Plaza
Orleans, MA 02653
Business Hours
Mon - Fri 8:30 AM - 5:00 PM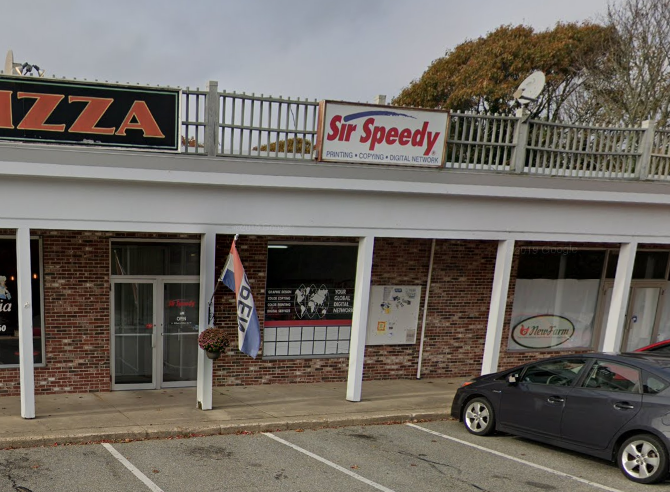 WOW! Sir Speedy does an excellent job on our print work advertisements in a very timely manner. They were even able to use the same image off our business cards. A PLUS- They are pleasure to work with!
Sir Speedy in Orleans has provided excellent, professional service at a good price for the non-profit I work for, Friends of the Cape Cod National Seashore. I just picked up a large order for a new brochure that came out great. I appreciated the attention to detail and assistance I received and I highly recommend this Sir Speedy.
I have been using Sir Speedy Printing in Orleans for many years and I have always found them to be professional and very diligent while also being easy to work with, quite friendly and flexible to the needs of the client (within reason), sorry to say that tends to be lacking in many business's these days. I have always found them to be price competitive with other printers on the Cape and with internet pricing while retaining very good quality control.
I had a moderately complicated job and a short amount of time and Chelsea at Sir Speedy was fantastic. My project looks beautiful and the price was fair. I will be using them again ASAP.
This place is amazing. Excellent graphics artists and talent to make a project really pop for your customers.
I stopped in without an appt to have 200 papers letter folded and they did it on the spot - no issues, smile on their faces - local talk. Much nicer than when I went into Staples (before I knew Sir Speedy was there) and they gave me the look of death because I wanted something folded soon as opposed to 24 hours. Shop Local!
I was on a business trip and needed a proof copy of a brochure printed. I walked in not knowing anything about the place and was greeted by professionals who knew what they were doing and could handle the job. I expected to pay more than having it printed at the Staples down the street but the price was great. I ended up having the print the full run of the brochure and they shipped it to in New York. If you need anything printed, I would head there.